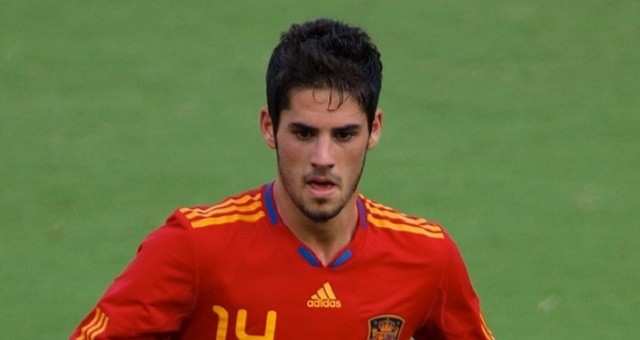 According to Diario AS, a Spanish sports newspaper, Real Madrid are considering the sale of two of their top midfielders, Isco and James Rodríguez. Their current form is the main problem right now for the club's decision-makers.
Isco wasn't very consistent when Rafa Benítez was in charge, but when Zidane came in, he started to play more. However, despite some decent performances here and there, he's failed to return his coach's trust with good football. Keeping the ball too long and adding an unnecessary extra dribble are his major flaws.
The transfer rumours don't come as a surprise since Isco has been linked to an exit from Los Blancos almost every summer since he arrived at the Santiago Bernabéu. Arsenal, Manchester City and other top teams are closely following the former Málaga man in order to make their move.
On the other hand, James Rodríguez didn't do well under Benítez. Rumours of a fight between manager and player spread quickly, and that toxic relationship affected his performance on the pitch. He's scoring fewer goals and his commitment to the team seems to be lacking.
The Colombian may be more of a surprise when it comes to his presence on the transfer list. Nevertheless, Real are known for having very little patience. If you add that he wowed everyone on his first season, the situation gets more complicated. Number 10's really do have a curse, and James could end up its latest victim.
Summer is only a few months away and once titles are decided, we'll see how Madrid starts to stir everything up. A lot of changes are expected, especially in the arrival department. Consequently, high-profile sales like James and/or Isco will be essential for covering costs and making room.