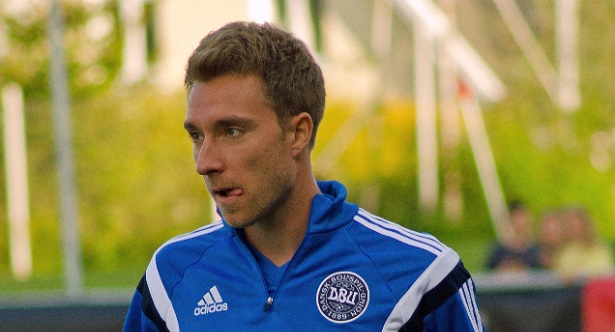 Tottenham showed their resilience as they came from 1-0 down at the half to beat Swansea City 2-1.
Spurs have now won their last six league matches and look incredibly dangerous heading into the week where they'll play West Ham and Arsenal. Two key matches that they need to take points from if they want to keep pace with league leaders Leicester City.
Swansea goalkeeper Luckasz Fabianski was brilliant today and at one moment it looked as if Spurs weren't going to put one past the Polish international. Alberto Paloschi opened up the scoring in the 19th minute while Spurs responded in the second half with goals from Nacer Chadli and Danny Rose.
The man of the match for Spurs today however wasn't one of the goal-scorers. It was Christian Eriksen. He was all over the pitch. Manager Mauricio Pochettino's decision to move Eriksen back to a centre-attacking midfield role has payed off as he dictated the attack completely today.
He created chances, runs, and was always looking to drive the ball forward. His work rate was outstanding, something that has become a characteristic for the players this season. He was the best Spurs' player on the pitch today.
Spurs look to extend their win streak to seven games when they face West Ham later in the week.
Who do you think was the man of the match?