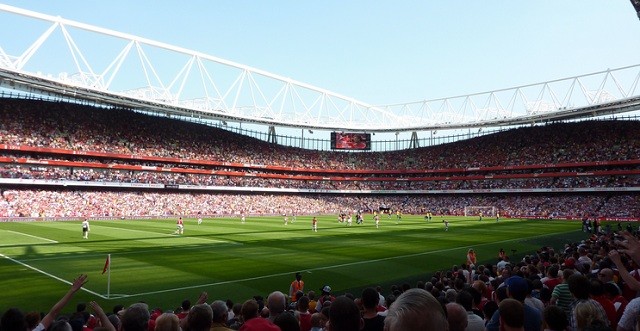 Arsenal did not make any major moves at the transfer deadline this January, but it was not due to a lack of funding.   There was a release of accounts today showing that Arsenal has a cash balance of £159 million.
Of course Arsene Wenger is not allowed to spend the entire £159 million in the transfer market, as some money is needed for running costs and other expenses.  Still, Wenger should be able to spend around £70 million next summer, while still being able to comply with UEFA's financial fair play regulations.
With so much money available and the team in the thick of the title race, it is somewhat surprising that Arsenal did not make any moves during the January transfer window to try to push the team to a title this season.  However despite these lack of moves, the Arsenal Chairman spoke confidently of his team's chances of being able to secure the English Premier League title this season.
Arsenal Chairman Sir Chips Keswick said that, "this has been an unpredictable Premier League season.  What is important is that we are in contention and I am sure we have the resources and ability within the squad to sustain a strong challenge."
He went on to say that, "the recent acquisition of Mohamed Elneny from Basel added to our strength in depth and we are seeing a number of potentially important players returning from injury.  This bodes well for the final months of the season."
Sir Chips Keswick does make a good point by mentioning that Arsenal have a few key players returning from injury.  Alexis Sanchez and Francis Coquelin just recently made their returns to the lineup and Santi Cazorla and Jack Wilshere hope to follow in the coming weeks.  It is possible that Arsenal are simply better off waiting for these players to return rather than emptying their pockets in the January transfer window.
Only time will tell how the decision to not spend during the January transfer window will impact the future of Arsenal.  They are only two points out of first place as of today, and they are within reach of the title despite their inactivity at the deadline.  By not spending in January they are able to free up space for a potential major signing in the summer of 2016, but they sacrificed a better opportunity to win the league this season.