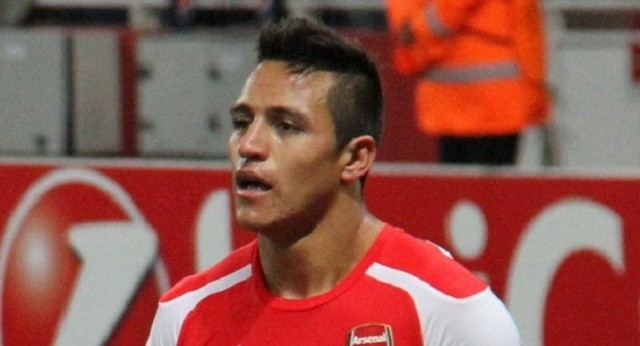 Ahead of Arsenal's important match against Manchester United on Sunday, Arsene Wenger touched on the indifferent form of Alexis Sanchez.
The Chilean internationally is in the middle of a poor patch of performances since he returned from a two-month layoff due to a hamstring injury, in January. Alexis has scored only once in 2016, with the one goal coming against Burnley in the FA Cup, which was his first start since sustaining the injury.
Alexis' poor form was perfectly encapsulated on Tuesday night against Barcelona. Against his former club, the Chilean worked tirelessly for his team, but was unable to pull much of anything off. It's come to a point where his hard work is almost a hindrance to the squad because more often than not he looses possession.
Wenger agreed that Alexis still needs time to find the form he exhibited last season, but backed his talisman to bounce back.
"Yes because he's a highly motivated player and I believe that he's conscious of it as a well. He wants to do even better. Let's focus on the team performance and after that ever individual will benefit from a good team performance."
The fact that Alexis is conscious of his poor form is probably contributing to it, as well. He is doing too much in an attempt to break out of his rut. Wenger is right to say that a good team performance will benefit every individual. In a way, he is asking Alexis to defer to his teammates, thus, relieving pressure off the Chilean and allowing him to naturally progress into his usual form.
Sunday could be an excellent opportunity for Alexis to do just exactly that. Manchester United have been hammered by injuries this month and they will be forced into playing a less than experienced back four. Guillermo Valera will be tasked with the duty of marshaling Alexis. This will likely require the assistance of Danny Blind and a central midfielder, creating space else where on the field for Alexis's teammates.
If Alexis can bring his teammates into play more often, rather than taking on two opponents at a time, Arsenal will be able to exploit the middle of the field, potentially giving Alexis more space to operate with as the match progresses.
Alexis must remain patient, trust his teammates, and let the game come to him.