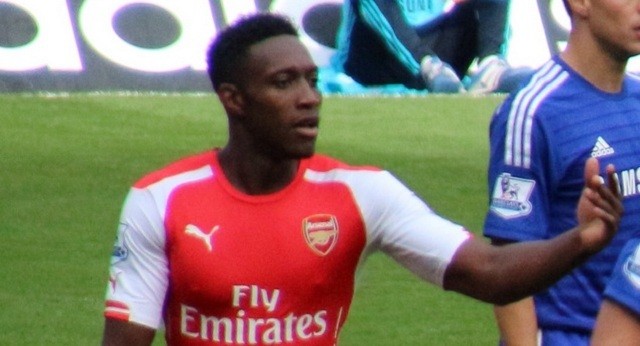 Arsenal travel to Old Trafford on Sunday to face an injury riddled Manchester United team. Both clubs need this result with Man U fighting for a place in the top four and Arsenal trying to close the two-point gap between them and league leaders Leicester City.
Both teams are under pressure, although the circumstances are different. Man U have a long list of injured senior players who will miss Sunday's clash, including Wayne Rooney, Phil Jones, Marouane Fellaini, Bastian Schweinsteiger, Ashley Young, and possible Anthony Martial, Chris Smalling, and David De Gea.
On the other hand, United are coming of an impressive 5-1 win against FC Midtjylland in the Europa Cup, and another victory against Shrewsbury Town in the FA Cup. Two wins on the trot has alleviated some pressure off Louis van Gaal and given some confidence to his young squad. The caliber of the opponents should be questioned, though, and Arsenal is undoubtedly far superior compared to United's two previous opponents. However, momentum may be on United's side.
Arsenal, for their part, are coming off 2-0 loss to Barcelona in a match where they played well but were punished for two careless moments, and a 0-0 draw against Hull City in the FA Cup. Arsenal needs a win against a rival on the back of a difficult week. They are still in an excellent position in the league but they need to get back to winning ways.
This is an important period for the North London club. Sunday's match marks the first of three marquee games in the next week for Arsenal. They play Swansea City, a historically difficult opponent for the Gunners, and then Tottenham Hotspur in a match between two hated rivals tied for second at the moment. A win this weekend would build momentum and bolster Arsenal's title credentials.
The Gunners have failed to win at Old Trafford in a Premier League match since 2006 when Emmanuel Adebayor scored a last gasp winner. The current squad can take solace in the fact that they won at the famous ground in last season's FA Cup quarter-final, a result they certainly have not forgotten in the run up to this match.
Arsene Wenger spoke to the press ahead of the match and acknowledged the allure of playing at Old Trafford.
"Yes [it still has an aura] because Manchester United are a big club, Old Trafford is a special place and I believe for every club it remains a special fixture.
"Against Arsenal, the United fans and players will be up for it."
Wenger also spoke about his squad selection, stating he had yet to choose his lineup for this weekend, although Danny Welbeck and Gabriel both have a chance to start.
Here is Arsenal most probable starting lineup against Manchester United on Sunday.
Goalkeeper – Cech
Petr Cech was Arsenal's best player Tuesday. He kept his club in the match by pulling off a number of impressive saves, including a one-on-one situation with Neymar.
The two goals conceded to Leo Messi on Tuesday were the first goals Cech has conceded to the Argentine in seven matches.
Right Back – Bellerin
Hector Bellerin will come up against Memphis Depay on Sunday. The young Dutch international had his best match in a United shirt on Thursday night.
Bellerin held his own against Neymar on Tuesday and should be up for the challenge with Memphis on Sunday.
Center Back – Koscielny & Mertesacker
Gabriel has missed the past two weeks with a hamstring injury, but is now back in contention for a place in the squad on Sunday. The Brazilian is set to undergo a fitness test on Saturday, which will determine his availability. However, it seems unlikely Gabriel will start against Man U, and the Wednesday match against Swansea City is a more likely return date.
Laurent Koscielny and Mertesacker will, therefore, partner up in the middle of the pitch in Gabriel's absence. They will come up against Marcus Rashford who made his debut Thursday in place of the injured Martial. Rashford scored twice on his debut and will be full of confidence on Sunday.
Koscielny and Mertesacker pose a more challenging opposition for Rashford compared to FC Midtjylland's center back pairing and Arsenal's experienced duo should come out winners in this matchup.
Left Back – Monreal
Nacho Monreal starts at left back for Arsenal and will come up against Jesse Lingard. The young English winger is tricky and fast, put Monreal has dealt well with similar threats this season.
Defensive Mid – Coquelin
Francis Coquelin worked tirelessly on Tuesday and contained Messi as well as anyone could. He was removed in the 80th minute after he ran himself into the ground. His replacement, Mathieu Flamini, gave up a penalty a minute later.
Coquelin will be responsible for containing Juan Mata and breaking up United's counter-attacks that will flow through the speedy Lingard and Memphis.
Central Mid – Ramsey
Aaron Ramsey has worked tirelessly for his club the past few weeks. His stamina is a real asset in the middle of the pitch and he's utilized it well to work hard in defense and attack. Ramsey's ability to consistently get up and down the pitch is imperative to the way Arsenal currently function. He may not be the best defensive player, but his effort there since the draw against Liverpool in January, cannot be questioned.
Ramsey could have his way against a United midfield that lacks speed and seems unorganized for large phases of matches.
Attacking Mid – Özil
Mesut Özil had difficulty putting his stamp on the match Tuesday night. That was largely due to the way Barcelona played him, and in part to Özil's own performance on the night.
Özil should be granted a little more space on Sunday, although Michael Carrick and Morgan Schneiderlin will closely marshal Özil. Depending on how Man U plays Özil, the German's presence could open up more space for Ramsey to exploit.
Wide Right – Welbeck
Danny Welbeck will make his first start in the Premier League since April 2015. He will come into the squad in place of the injured Alex Oxlade-Chamberlain, who will miss the next seven weeks due to a knee ligament injury.
Welbeck has looked incredibly fit since returning form injury two weeks ago after missing ten months.. He was lively in a substitute appearance on Tuesday and was Arsenal's most dangerous player against Hull City the previous weekend.
Theo Walcott is a candidate to start on Sunday, considering the fact that Welbeck is still not at 100% match fitness, and Walcott had his best match of the season in the earlier match between the two clubs at the Emirates Stadium. However, the way Welbeck has played the past few matches is encouraging and the manager can't help but be tempted to start him against his former club.
Wide Left – Alexis
Alexis is in a rut. This is his worst run in an Arsenal shirt since he signed for the club in 2014. He continues to work hard in every match, but he is trying to do too much on his own and not enough is coming off.
That could change on Sunday. United will start Guillermo Varela at right back, a relatively inexperienced defender who has performed decent when called upon. United will have to double-team Alexis on the left side of the pitch, meaning that space will open up for his teammates. If the Chilean utilizes this space wisely by bringing his teammates into play, more space will open up for him as the match progresses.
This is a real opportunity for Alexis to get back into form and for Arsenal to get valuable points over a usually difficult opposition.
Striker – Giroud
Last season, Wenger opted for Welbeck ahead of Olivier Giroud at striker in the FA Cup quarterfinal. That gamble paid off, and the manager may be tempted to try it again.
However, Giroud has played well the past two months, despite his goal-scoring drought. He may seem like one of the players who could use a rest, but this could be a match where Giroud's strengths are required more than ever.
Manchester United's center back pairing of Paddy McNair and Danny Blind is not the most physically imposing and Giroud's physicality, aerial prowess, and hold-up play could be difficult for these two to handle. This is a matchup that Arsenal will look to win.
United will have to commit bodies out wide, to help the defense contain Arsenal's speedy wingers and overlapping runs from their fullbacks. This will open up the space in the middle of the field, and possibly the box. Giroud only needs a few crosses to get onto the end of the ball.
The way in which United decide to approach containing both Giroud and the wide areas of the pitch will determine the outcome of the match.
(4-2-3-1)
Via – Lineup Builder