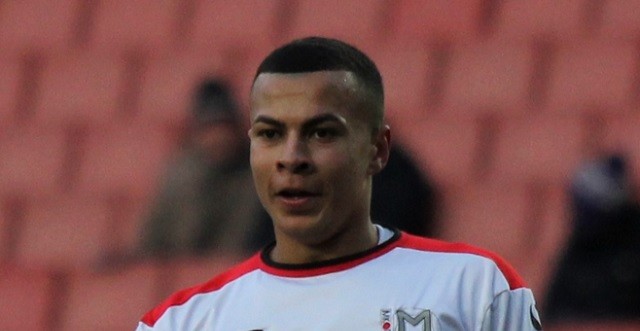 Tottenham Hotspur easily handled Serie A side Fiorentina Thursday night at White Hart Lane 3-0 to advance in the Europa League.
Manager Mauricio Pochettino had his squad ready for the match as they bounced back from a disappointing loss against Crystal Palace in the FA Cup.
It was an overall great team performance from Tottenham, as players like Ryan Mason stepped up with the absences of starting players Mousa Dembélé and Harry Kane. There were a few players for Spurs that could be man of the match. For me the man of the match was Dele Alli.
Alli assisted on Mason's goal in the 25th minute that gave Tottenham a 1-0 lead. He also won the ball back in Fiorentina's box that Erik Lamela ended up firing home in the 63rd minute to put Tottenham up 2-0. Besides those two moments that ended in goals, the Englishman was everywhere on the pitch and his work rate was fantastic. Chances were created every time he touched the ball.
He also got a yellow card, but on a controversial call from the referee. Alli has been known to let his emotions take over in matches though and with so many important league matches coming up Pochettino had a talk with him recently telling him to keep a level head. It'd be a huge loss if he had to miss a match due to suspension.
He's still young though and will mature, it's hard to believe he's just 19-years old. The former MK Dons player just keeps impressing for Spurs as the season progresses. There's no way he's not the Premier League Player of the Year this season. I also would expect to see him playing for England in Euro 2016 this summer.
Spurs next match is this Sunday as they take on Swansea.