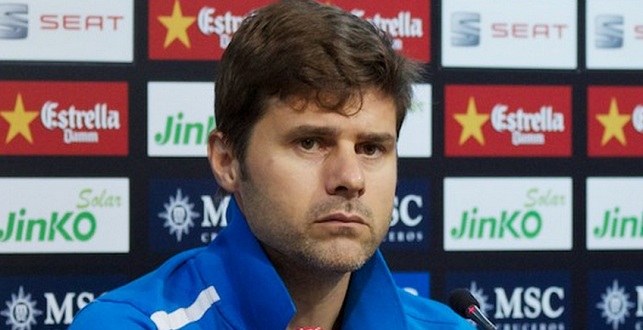 Tottenham Hotspur are planning on handing their manager Mauricio Pochettino a new deal at the end of the season.
Spurs are hoping that this will be enough to ward off clubs that are interested in snatching their manager from them.
When the Argentine signed with Spurs from Southampton, he signed a five-year deal. However his success at White Hart Lane, a huge reason why Tottenham are second in the Premier League, has alerted several clubs. Sir. Alex Ferguson reportedly even thinks Pochettino's the best manager in the Premier League.
Manchester United and Chelsea have been linked to Pochettino. Louis Van Gaal is almost certainly gone after this season, if not earlier. Jose Mourinho is the favourite to replace the Dutchman at Manchester United, but Pochettino has been mentioned as a potential successor.
Chelsea are also going to be needing a new manager after interim Guus Hiddink has confirmed that he will not be managing Chelsea next season.
While I don't believe Pochettino will move away from White Hart Lane, a new contract to look up the Argentine wouldn't hurt. As they say, it's better to be safe than sorry. Spurs faithful and chairman Daniel Levy have full confidence in Pochettino. They're giving him all the time and resources he needs to get Spurs to the top, which may not take that long. A new contract for Spurs' manager is almost a guarantee.
Do you think Spurs will win the Premier League?