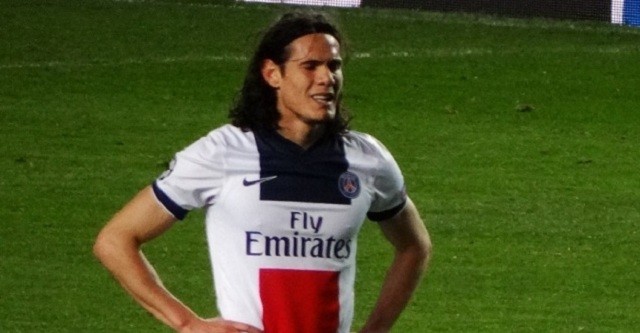 Paris Saint-Germain have told Manchester United that if they want to sign forward Edinson Cavani in the summer they'll have to cough up a huge sum of money.
The Ligue 1 side reportedly want £40 million for the Uruguayan striker. United were willing to dish £50 million when David Moyes was the manager, but would be foolish to pay a sum similar to that now due to the player's age. Cavani recently turned 29.
The Red Devils have struggled to find goals this season under manager Louis Van Gaal, only managing to score 26 goals in 33 league matches. They're right now outside of the top four, and even though there are plenty of matches to still be played, Manchester United's chances of making Champions League next season are high unlikely.
While at PSG, Cavani has had to play sidekick to Zlatan Ibrahimovic. The striker has failed to live up to his form he displayed at Napoli, but hasn't been given too many chances to be the lone centre-forward. A move to Old Trafford and the chance to be the star man could be too enticing to pass up.
Cavani flashed his brilliance recently in a Champions League match against Chelsea where he came on a scored what would end up to be the match-winning goal against the Blues. This prompted Cavani's father to come out and say the 29-year-old should move to Manchester United, Juventus, or Real Madrid.
Premier League side Chelsea are also reportedly keen on signing the Uruguayan.
Would you like to see Cavani at Old Trafford next season?