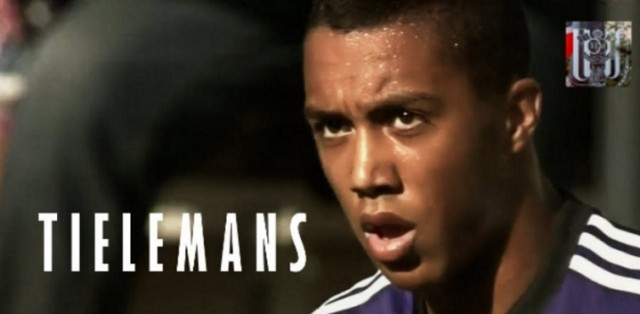 Tottenham Hotspur are keen on sealing a transfer deal with Belgian side Anderlecht for highly rated midfielder Youri Tielemans, according to reports from Metro.
Tottenham are planning on putting in a £15 million bid for the 18-year-old, who is regarded as one of the most exciting prospects in Europe.
However Anderlecht apparently want around £24 million for Tielemans, according to the Sun. That could put a bump in the road for Spurs as chairman Daniel Levy isn't exactly known for just dishing out cash for a player, unless he deems the price is fitting.
Spurs aren't the only club though that are interested in landing the Belgian signature. La Liga side Atletico Madrid have strong interest in Tielemans as they're willing to splash the £24 million for him.
Clubs like Chelsea, Manchester United, and Liverpool are also interested and are sending scouts to Anderlecht's Europa League match against Olympiakos. AC Milan, Inter, and Juventes have all requested passes for the match also.
Spurs already have a deep midfield filled with talented youngsters like Ryan Mason, Eric Dier, and Dele Alli, while Mousa Dembélé's career has been revived under manager Mauricio Pochettino.
However Nabil Bentaleb could possibly be on the way out as he's reportedly unhappy about his lack of playing time since coming back from injury. The Algerian also hasn't exactly impressed when he's been out on the pitch though.
Tielemans is regarded as the best Belgian prospect having made his Champions League debut at the age of 16. Poch's a huge fan of the Belgian and believes that he would fit Tottenham's squad of young talent perfectly.
A bidding war for the youngster this summer is almost inevitable. The youngster has bright things ahead of him, and Spurs' fans should hope that the youngster comes to White Hart Lane in the summer.
Do you want to see Tielemans at Tottenham this summer?