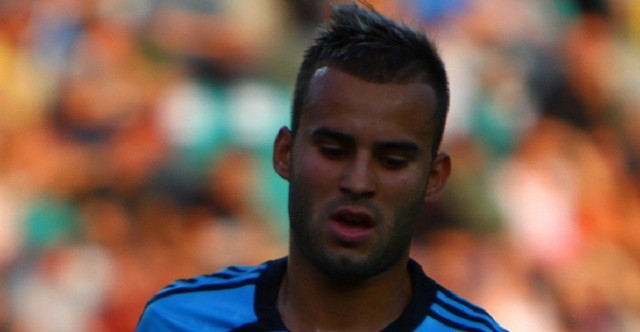 La Liga is getting more complicated for Real Madrid, as FC Barcelona successfully completed their pending match. Seven points ahead, the fierce rivals don't look like they're going to make too many mistakes this season. Visiting Málaga will be a complicated feat as both teams need the points for different reasons. Real can't afford to hesitate anymore.
Preferred Formation: 4-2-3-1
Zinedine Zidane finally had a tough test against AS Roma. While the game wasn't perfect, it did showcase the best defense we've seen this season. On top of that, Cristiano Ronaldo is back and performing at a top level. The team still has to do without Pepe, Bale and Varane, who was sent off last weekend. Rotating could be a great choice, as Atleti, Celta de Vigo and Roma will come up in the following weeks.
GK: Keylor Navas
His European test was completed satisfactorily. If winning La Liga is a priority, conceding goals should be avoided. These next few months will most likely make or break his future at the club.
Defense
RB: Dani Carvajal
He's established himself in this position, reminiscent of his first year under Carlo Ancelotti. His strength and attitude make him stand out compared to Danilo. However, the Brazilian could be the surprise sooner or later.
CB: Nacho Fernández
Since Pepe's physical problems persist, he's the only solid option to replace Varane. This partnership Ramos-Nacho isn't one we've seen often, yet it should be interesting. They need to be careful with Juanpi.
CB: Sergio Ramos
Just as he's done in the past, the UCL brought the best out of him. He played one of his best matches this season. Hopefully this is also the start of a trend like Ronaldo's. Without Varane, he has to be more attentive.
LB: Marcelo
Despite still having pain, he played the full Champions League match. He's continued to get physically better, so his presence is guaranteed. He's a great partner for Ronaldo, making him even more important.
Midfield
RCM: Luka Modrić
Roma's tough midfield was definitely a challenge, but one that he took head on. With Atleti coming up the following weekend, he shouldn't be risked. The city rivals have been problematic in recent years.
LCM: Toni Kroos
Just like his partner, the midfield is in good hands at the moment. Casemiro and Kovačić are perfectly capable of replacing him in these types of clashes. This part of the season requires for better energy management.
Attack
RW: Jesé
He came out towards the end of the mid-week game and scored a fantastic goal. With James still uncomfortable after his shoulder injury, resting him is the safest thing to do. Jesé will fight with Kovačič for this spot.
CAM: Isco
Zizou keeps on trusting him. The former Málaga man has decreased in terms of numbers. James is currently ahead of him and it will become a big problem when Gareth Bale returns. He needs to do a bit more.
LW: Cristiano Ronaldo
His great match at Roma has garnered him rave reviews. He's doing just what people wanted him to do. His attitude has changed since Zidane took charge, so this could get even better until the end of the season.
ST: Karim Benzema
The Frenchman hasn't scored in the last two matches. Fortunately for him, he has a teammate like Cristiano Ronaldo to rise when he goes down. It's perfectly understandable after carrying out a great streak.
(4-2-3-1)