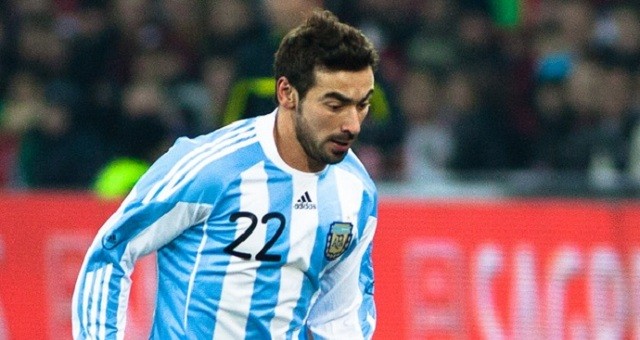 Paris St. Germain winger Ezequiel Lavezzi has joined Chinese Super League club Herbei China Fortune. The deal is reportedly a two year deal worth £23.5 million after taxes.
The 30-year-old's contract was up this summer and it was reported that clubs like Arsenal, Chelsea, Tottenham, and Inter Milan were looking at acquiring the winger's services.
OFFICIAL: @PochoLavezzi has officially joined hebei from @PSG_inside pic.twitter.com/c1yxmaze2Y

— hebei china uk (@hebei_china_uk) February 17, 2016
With his move over to the Chinese Super League complete, Lavezzi joins the likes of high-caliber players, Jackson Martinez, Ramires, and Alex Teixeira who have all left some of Europe's most powerful clubs to go play football over in China.
The move was officially confirmed on Hebei China Fortune's Weibo account that said,
"his arrival will make the team more offensive sharp, look forward to his heroics, unstoppable!"
However Lavezzi was far from unstoppable in the first half of the season for PSG as the Argentine was on the bench as a substitute for most matches.
Lavezzi will join former Premier League players: Gervinho, and Stéphane Mbia.The Chinese Super League starts back up in March.
More big names could be leaving for China as China's President Xi Jinping is a huge fan of football and is urging clubs in China to spend like crazy. He wants to make China the football powerhouse of the world. The transfer window in China end on February 26 and so far over £200 million has been spent on signings.
What do you think? Will China be the new place for players to go play football?