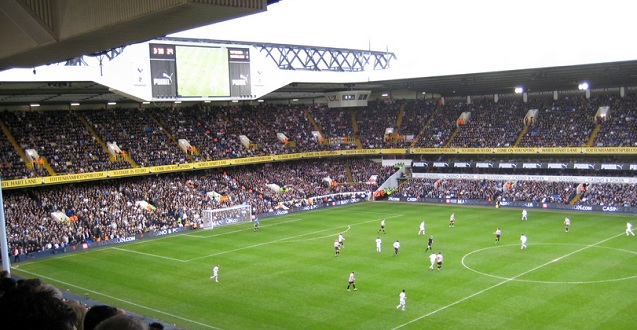 Tottenham Hotspur were able to hold off Manchester City at the Etihad beating the Sky Blues 2-1. Spurs are now are just two points out of first place after Leicester City lost to Arsenal.
Spurs' Harry Kane opened up the goalscoring in the 53rd minute after a controversial handball called on Raheem Sterling yielded a penalty. City's Kelechi Iheanacho came on for Fernando and answered with a goal of his own in the 74th minute.
It looked like the match was leading to a draw until a goal by Christian Eriksen in the 83rd minute put Spurs back ahead. It proved to be the match winner as Tottenham were able to hold off Manchester City's attack in the final minutes. 

Even though the Dane scored and put in a brilliant performance, and on his birthday no less, he's still not the man of the match for me. Someone, in my opinion, out shined him.
Danny Rose, for me, has to be the man of the match. I'll admit I was skeptical of Mauricio Pochettino starting Rose in favour of Ben Davies, who I consider the better defenceman, but the Englishman proved me wrong.
His defending was at another level today and his work rate was excellent. He was constantly getting up and down the pitch, and when he was up in final third the width he provided was crucial to Spurs' attack. He also put his body on the line, stopping a point blank shot from Raheem Sterling in the 23rd minute.
Rose may not of scored the game winning goal but his work ethic today was next level and he's been in excellent form all season. Hope Roy Hodgson was watching this match today, as he may have to consider brining Rose along with him to France in the summer.
Tottenham take a break from Premier League action as they play Fiorentina next in the Europa League, followed by Crystal Palace in the FA Cup.