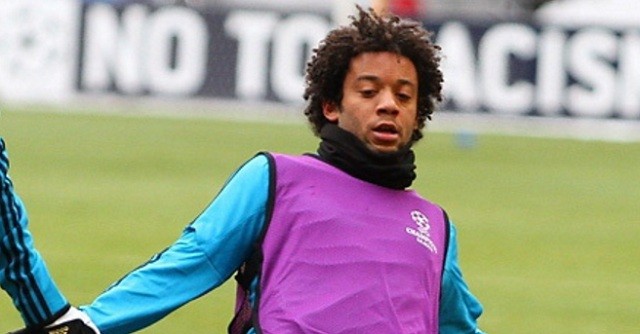 The UEFA Champions League is finally back and ready to thrill fans on the road to San Siro. Real Madrid will face AS Roma, one of the teams that knocked them out during those dark years when they couldn't make it past the round of 16. The Italians will want to take advantage of playing at home and intimidate Real in any way they can. Los Blancos must fight to score some important away goals.
Preferred Formation: 4-2-3-1
After moving Carvajal to the left and putting Danilo on the left, Zinedine Zidane can restore the order of things. It's a crucial match despite the second leg being at home. Europe is always the top priority for the club, so doing well is a must. Careless mistakes must be avoided completely, as they could mean the difference between moving to the next round or going home.
GK: Keylor Navas
He's already gained some experience in the continental tournament. He has to prove that he doesn't mind being challenged. If Ramos and Varane continue to communicate poorly with him, he needs to make up for their mishaps.
Defense
RB: Dani Carvajal
He had to work on the left wing. His communication with Ramos wasn't ideal, as they're not used to being on the same side of the field. He'll be back on his usual wing even if Marcelo doesn't play.
CB: Raphaël Varane
His mistake last weekend earned him some harsh criticism. However, he went from poor to good throughout the match. He's known for redeeming himself because of his speed. Hopefully this doesn't happen this time.
CB: Sergio Ramos
Like his partner, he should strive to avoid those critical errors that can change the outcome of a game. The captain isn't performing well, yet he has shown in the past that the final months of the season tend to motivate him.
LB: Marcelo
His recovery came as a huge surprise and also caused some panic. Forcing him if he's not completely recovered can only make things worse. Nobody wants to miss a Champions League match, but health should come first.
Midfield
RCM: Luka Modrić
His current form is something to get excited about. Since Kovačić is doing such a good job recently, missing a match or two wouldn't be so bad. His health is vital to the team's collective performance.
LCM: Toni Kroos
Just a week after his partner scored a goal, it was his turn to get on the scoresheet. He's too generous to ever try to take a shot for himself. He was in a position to do it and it paid off. This should happen more often.
Attack
RW: James Rodríguez
He scored another beautiful goal and celebrated it with anger. Zidane was right when he said that James would slowly get back to being his old self. He can get even better, so that's something rivals should take into account.
CAM: Isco
Kovačić actually did a good job on Saturday, impressing his coach and the fans. Even so, Isco will return to the starting lineup. The Croatian could actually end up taking someone else's spot, but probably not against Roma.
LW: Cristiano Ronaldo
He finally had an overall great performance, carrying the team like he's done endlessly in the past. If this is the start of a new trend, we could see the Ronaldo everyone's expecting him to be right now.
ST: Karim Benzema
Despite not getting on the scoreboard, he still contributed with an assist. It's good for him to know that if he has an off day, there are others out there to put the ball in the net. When Bale returns, he'll have one extra man to take the load off.