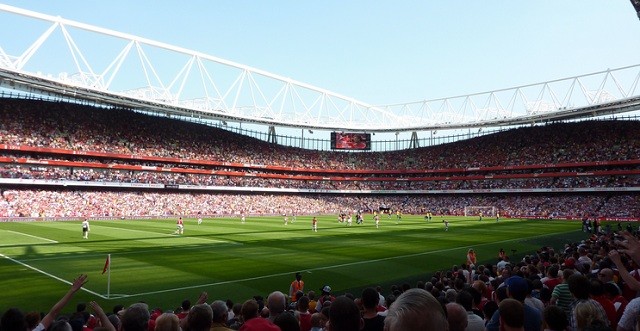 Arsene Wenger is ready to sign Nigerian standout Samuel Chukwueze after flying the young midfielder in Monday.
Chukwueze informed AfricanFootball.com that he would be arriving in London "Monday night", and that Arsenal had flown him in with the intent to sign him to contract. He has previously been waiting on clearance his British visa and work permit, but has now been given the green light to continue his move to Arsenal.
Arsenal are also keen on bringing in fellow Nigerian U17 international, Kelechi Nwakali. Both Chukwueze and Nwakali were members of a Nigerian U17 team that won the U17 World Cup in 2015.
At the conclusion of the tournament Nwakali was awarded player of the tournament, with Chukwueze impressing scouts with his performance as well. Both players have been on Wenger's radar, and were linked with the club over the January transfer window.
It is still unclear on the status of Arsenal's process on garnering the signature of Nwakali as well, but the midfielders have been linked together ever since the U17 World Cup. Chukwueze and Nwakali are both offensive-minded midfielders who like to push the pace and are not afraid to attack on net.
This signing comes after a crucial 2-1 victory over Leicester City at the Emirates on Sunday.
The move for Chukwueze fits into Arsene Wenger's future plan for Arsenal, which involves bringing in strong midfielders to create on the offensive end of the pitch, after being criticized for the club's inconsistent goal-scoring efforts throughout the Premier League season.