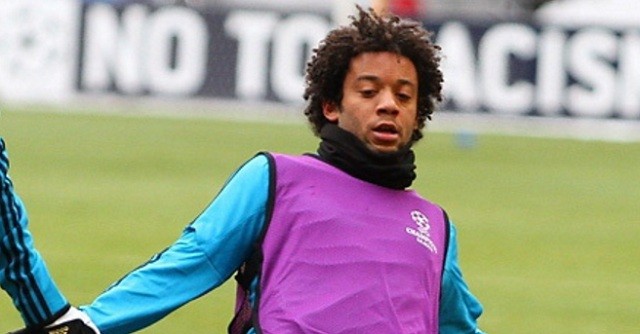 In a surprising move, Marcelo has recovered from his injury and has been called up for the upcoming Champions League match against AS Roma. Despite early predictions having him out for a couple more games, he seems fit to play.
The Brazilian got injured in the visit to Granada just over a week ago. He only missed last weekend's clash versus Athletic Bilbao. Carvajal covered him for most of the match and then Nacho followed suit in the second half.
Despite the win, the team actually had some difficulties adjusting to the changes in the right and left back positions. Marcelo's usual contribution was missed even though the result was positive.
We've seen this type of thing happen before at Real Madrid and indeed, some recoveries were miraculous, while others ended up being too good to be true. Hopefully this time around the club's medical services and the player himself have made the right choice by forcing his comeback.
He may be called up for the squad, but it will be up to manager Zinedine Zidane to decide whether or not he plays. This match is definitely important, yet risking a potential relapse that could worsen his condition would be terrible in the long run.