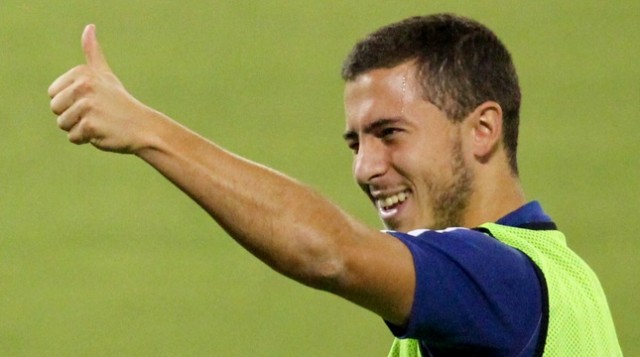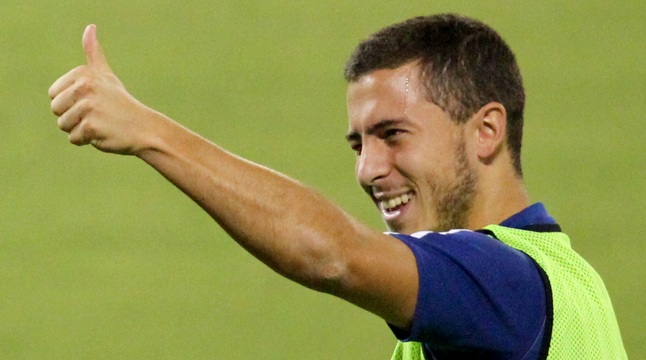 Could a move away from Chelsea reignite the dimming light of a Belgian superstar? A report from Mirror and other outlets points to the player wanting to make a big money exit in the coming months.
Eden Hazard, who has struggled with injury and on-field form for much of the season, seems to be lining up a move away from Chelsea in the coming summer as he feels his current team is no longer in position to compete with Europes elite.
Hazard, 25, may feel he needs to make the most of his current bargaining power in order to maximize his chances of winning the prestigious UEFA Champions League.
Chelsea are thought to be ready to completely overhaul their roster this coming transfer window because of their poor showing in the Premier League this season which currently sees them sitting in 12th position, well behind archrivals Arsenal and Manchester City.
While Hazard was once thought of as an off-limits players, they may be willing to transfer the Belgian in hopes of funding other moves that will satisfy their managerial staff.
PSG, the reigning French champions, and upcoming Champions League Round of 16 opponent for the London club are Hazards main target. "It's hard to say no to PSG, as with all teams capable of winning the Champions League," Hazard told Le Parisien recently.
PSG would have to make a spectacular offer for the player but they could include players and cash to facilitate the deal.
Real Madrid are also thought to interest Hazard as they are perennial Champions League and La Liga contenders. The team is currently enduring a transfer ban until summer 2017 but could work a deal with FIFA to lower or eliminate their ban altogether.