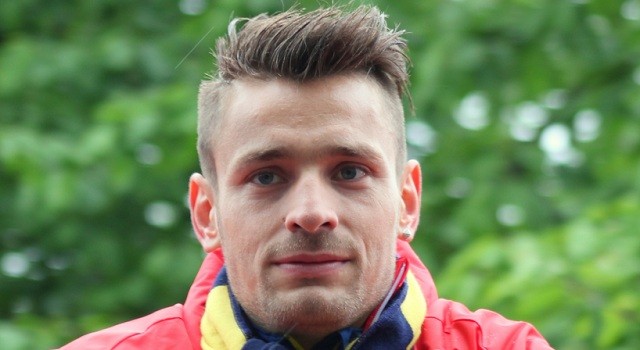 Mathieu Debuchy has told Canal Plus that he came close to joining Manchester United on loan this January. The move was blocked after Arsenal manager Arsene Wenger refused to strengthen a rival.
Reports circulated on transfer deadline that Man United had made a bid, however, nothing came of it with Debuchy moving to Bordeaux instead.
"Yes, at the end of the transfer window they [Manchester United] came in. They contacted my agents. I was disappointed obviously. If I had the chance to go to Manchester United it would have been magnificent.
"Unfortunately it wasn't the case. I discussed it with the coach too, who said that obviously he couldn't help out a rival."
Debuchy expressed displeasure with Wenger's treatment of him, and his opposition to a move to Arsenal's Mancunian rivals.
"I'm a little bit annoyed by him [Arsene Wenger]. It's his choice. I came back well this summer. I had a good preseason. I was able to talk to him to know my future at Arsenal. He said that I would have game time and that we would discuss it in December. Unfortunately, I didn't have this game time."
What's truly unfortunate is Debuchy's continued habit of expressing his annoyance about Arsenal to the media. Debuchy was unlucky to experience an injury riddled first season at the club. However, in his absence, Hector Bellerin stepped up and convincingly outplayed his French teammate.
Maybe Debuchy had a good preseason, but in the game time he did receive this year, his form was below expectations. The French right back was given opportunities, but never took advantage of them.
To complain about a lack of playing time after playing as poorly as he has this season shows Debuchy's obvious contempt and resentment towards the club.
Frankly, it detracts from the fact that Debuchy was undeserving of a place in the squad and the sooner he realizes that, the sooner he can move on and focus on his form. He will never make France's Euro 2016 squad if he can't accept that he is not playing up to standard.
Regardless of how Debuchy responds to his time at Bordeaux, it's unlikely he'll be back at Arsenal next season. Unfortunately for the club, offloading him will come at a significant loss compared to what they paid for him in 2014.