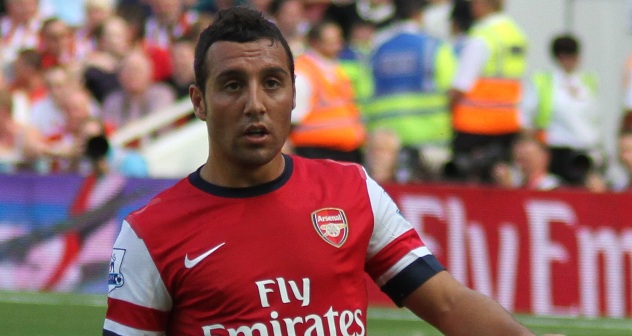 Arsenal have suffered a good amount of injuries throughout this season, but there injury situation is starting to get much better.  They recently got back a healthy Francis Coquelin and Alexis Sanchez, and now it looks like a few other players are likely to return in the near future.
Arsene Wenger talked to the Arsenal website and he provided information on multiple players who are close to returning from injuries.
Wenger talked about how Danny Welbeck was doing after recently playing 60 minutes in a U-21 game.  Wenger said that Welbeck, "is doing well, it is a bit early for him maybe but he is now back to full power in training. It is a big possibility [he could be involved against Hull next week]. We gave him one or two days recovery after the under-21 game, but now he is back in full training. He has worked very hard and he is fit."
In addition to the news on Welbeck, Wenger also provided an update on the statuses Jack Wilshere and Santi Cazorla.  Wenger told Arsenal's website that "they are back running, they are on a fitness program now so it means it is not a question of months anymore, it is a question of weeks for them to be back".
If these players progress as Wenger hopes, it appears that Arsenal may have a close to fully healthy team as they push for the title over the next few months.
Welbeck, Cazorla, and Wilshere all have the potential to be key players for Arsenal for the rest of the season, and they will greatly improve the depth of the squad.  If all three of these players are able to return within the next few weeks, it may be the boost that Arsenal needs to win the English Premier League title.