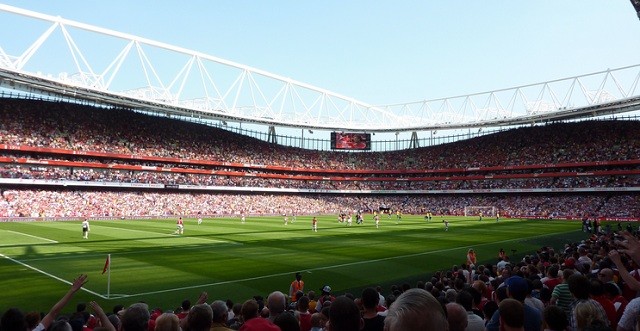 Today, Arsenal announced their plans to make a trip this summer across the pond to compete in the United States.The club will play two matches in California towards the end of July to get in their pre-season reps and develop team chemistry.
Arsenal will play their first match on July 28, in a marquee match-up against the MLS All-Star team in San Jose.
The MLS has a history of inviting top Premier League sides stateside to compete against the best in Major League Soccer, while their opponents use the match to prepare for the start of the Premier League season.
Clubs such as Manchester United and Chelsea have previously made the trip to the US to play against the MLS All-Stars.
The second of Arsenal's two US matches will then be held three days later on July 31 against Liga MX side, Chivas de Guadalajara. This match will be held at the Stubhub Center in Los Angeles, attracting fans from both the United States and Mexico.
The Gunners have previously made a summer trip to the United States, falling in a 1-0 decision to the New York Red Bulls at Red Bull Arena. Another visit to the United States, this time to the West Coast, will be a great opportunity for Arsene Wenger's side to show their skills in front of passionate fans and sold-out crowds at two outstanding US venues.