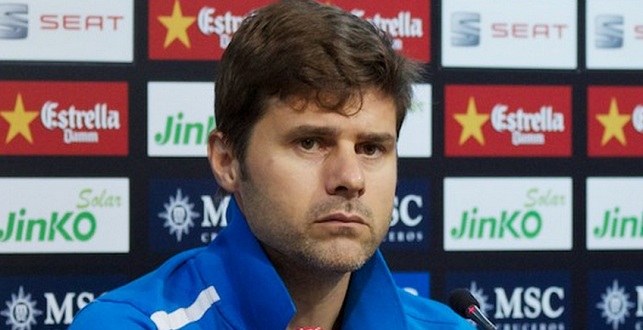 Sir Alex Ferguson has hailed Tottenham manager Mauricio Pochettino as the best manager in the Premier League, according to Tottenham's MP, David Lammy.
The former Espanyol and Southampton manager has transformed Tottenham this season, taking the North London side to second in the table, ahead of the likes of Manchester United, Manchester City, and rivals Arsenal.
Lammy revealed this information The Spurs Show, a Tottenham Hotspur podcast, saying that he was going to let them in on a secret.
"About six weeks ago, I sat next to Sir Alex Ferguson at a dinner in support of grassroots football abroad. He said to me, 'I think you guys have got the best manager in the Premier League.' Alex Ferguson said that."
Pochettino has been rumoured to be Louis Van Gaal's successor along with the likes of Jose Mourinho and Ryan Giggs. Right now, Mourinho looks like the frontrunner for the job in the summer, but maybe that could change after Fergie's comments. Pochettino however has insisted that he wants to stay in North London and create a legacy with Spurs.
While what Pochettino has done with Tottenham, creating a defensively disciplined team that play high pressure football, one manager maybe getting overlooked by Ferguson.
What Claudio Ranieri has done with league leaders Leicester City is nothing short of remarkable. Taking a team that was expected to be fighting for relegation at the start of the season, filled with misfits and players that were overlooked by other clubs, and taking them to the top of the table. Despite how fantastic Pochettino has been this season, for me Ranieri is the best manager in the league right now. Pochettino's a close second.
Do you agree with Fergie? Is Pochettino the best manager in the Premier League?