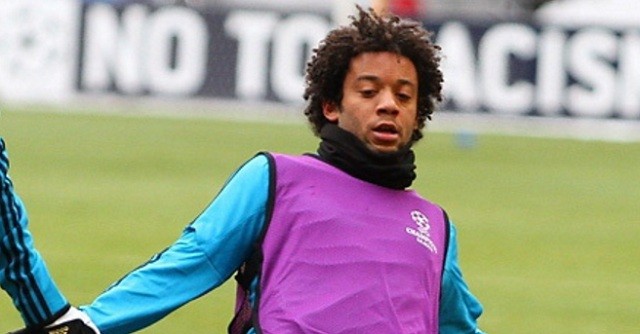 After suffering some problems during the match against Granada this weekend, Marcelo will officially be out for the games Athletic Bilbao and AS Roma. The news couldn't come at a worse time, but shouldn't come as a total shock given his lack of rotation this season.
Ever since Fábio Coentrão left the club during the summer, there have been countless comments on Benítez and now Zidane's lack of interest in testing other left backs. Nacho, Danilo and Arbeloa all played with Rafa, yet only because Marcelo was injured. None of them especially stood out and quickly lost importance when the Brazilian recovered.
Now, with a complicated calendar in the coming weeks, the club's decision to not sign a replacement over winter could become a headache. Without Marcelo, the team loses strength in the left wing and an ideal partner for Ronaldo and Isco. Zizou will have to work with the possible substitutes to avoid making that wing a weak one.
Marcelo hopes to be back for the derby against Atlético Madrid on February 27. Nevertheless, if things go the way the did to Gareth Bale, his injury time could be longer and force the coach to strengthen that wing. Things could get worse if we consider that Carvajal left the pitch early on Sunday as well.