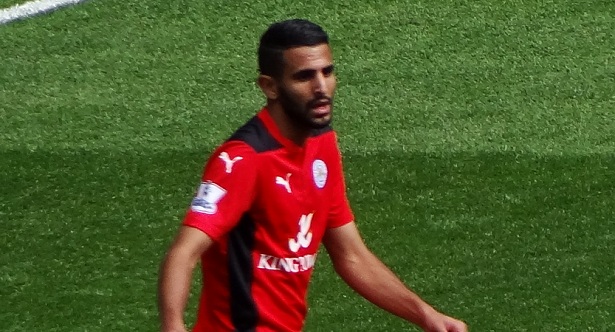 Leicester City and Tottenham Hotspur sit a top the table at the end of the weekend after dominating victories against Manchester City and Watford.
Manchester City were presented a massive opportunity to jump the Foxes at home, but were stunned from beginning to end. Riyad Mahrez with two assists and a goal for the ages carried Leicester to a 3-1 victory at the City of Manchester Stadium and is a front-runner for player of the year.
In their last three matches, Leicester have beaten their opponents by a score of 8-1. Whether it is Kante, Vardy, or Mahrez leading the charge, the Foxes always look dangerous. However, it is their passionate defense which keeps their train running. It is time to realize that come next fall, the Foxes will be in the Champions League.
In contrast to Leicester City's spectacular form, the Citizens are unconvincing match after match. The loss of Kevin De Bruyne and continuing questions over Vincent Kompany's return are putting City in serious danger while in heat of four different competitions. (BPL, UCL, CC, FA Cup)
Manchester City have predominately failed in their most difficult tests. Against the current top-6 in the BPL they have three losses and three draws. In Champions League play, the Sky Blues lost both matches against Juventus and barely squeaked by Borussia Mönchengladbach. Next up for City, the red hot Spurs.
Tottenham are dominating teams game after game with no signs of slowing. Even without veteran Jan Vertonghen, Spurs have been perfect defensively through two matches. Watford were held without any real chances on and it is all due to their spectacular midfield play.
Mousa Dembele has been the maestro who brings the ball forward with speed and power. Beside Dembele is Eric Dier who shields the back-four. Dier's conservative position allows the Spurs' full-backs to join the offense. Against Watford, it ended up being the right-back Kieran Trippier with the winner.
Spurs and Manchester City's reverse fixture resulted in 4-1 win for Tottenham at White Hart Lane. The latest name to join the Citizens injury list is David Silva who is unlikely for next weekend.  Spurs have to be the favorite, but Manuel Pellegrini will not pull any punches despite Champions League play in the following weeks.
Rounding out the top-4, Leicester City face off against Arsenal at the Emirates Stadium. Leicester City, regardless of result, will remain in first for at least another weekend.
@Futnsoccer @GrachosToGo