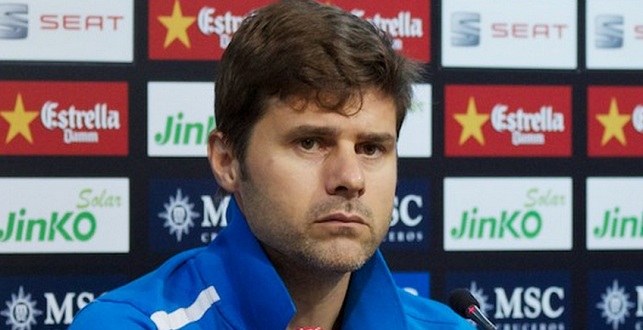 Spurs' manager Mauricio Pochettino has told his players not to get too ahead of themselves as they're now second in the Premier League.
Tottenham recently jumped ahead of Manchester City into second after beating Watford 1-0. They now sit only five points behind league leaders Leicester City. Tottenham haven't won the title in 55 years.
Pochettino has stressed however how important it is that his players not let the pressure of competing in the title race get to them.
"I feel very proud of the players," Pochettino said. "We need to be calm. We are in a very good position in the league but the philosophy from the beginning of the season has been to go step by step"
"We are a very young squad so it is important to keep going and take every game and competition and be ready to compete."
It's a blessing this season for Pochettino that all the attention has been mainly focused on Leicester City's cinderella story. The frustrating seasons for Liverpool, Manchester United and especially Chelsea has helped to keep them out of the media spotlight as well.
With everyone focusing mainly on those clubs and not Spurs, it keeps the limelight off them and allows them to go about their business quietly without all the pressure that comes with being at the centre of the media.
Surely if they move closer to Leicester and as the season progresses the attention from the media will grow. But for now, they can go about pressure free. Something that is so important for the young squad that Spurs have.
Do you think that Tottenham can win the Premier League?