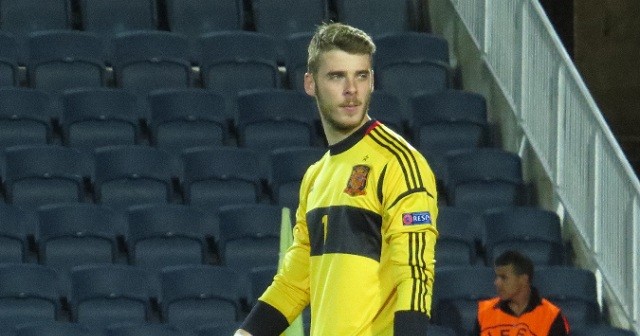 A late goal in stoppage time would deny Manchester United their first win in several years at Stamford Bridge. Controversial striker, Diego Costa would be the man that finally beat David de Gea, leveling Chelsea in the 91st minute and increasing their unbeaten run of matches under interim manager, Guus Hiddink.
The Red Devils started off brilliantly by asking Chelsea the early questions and putting them on their back foot for much of the first half. It wasn't until the second half where we finally saw United breakthrough, as Jesse Lingard scored a wonderful goal, his second in as many games.
United manager, Louis van Gaal, who has been under fire for much of the season, deployed the same exact lineup in the entertaining and convincing win over Stoke City this past week. With the shadow of Jose Mourinho still looming over van Gaal, he'll be satisfied with the recent run of matches, particularly the away win at Liverpool and the tie today, although the Dutchman would reckon the players shouldn't have dropped the other two points.
It was the questionable substitution of the goal scorer that arguably led to the Chelsea equalizing goal. Shortly after Lingard was subbed off for Memphis Depay, Depay failed to square off a pass to Morgan Schneiderlin that could of put United up 2-0, however the misplaced pass led to the Chelsea break and eventually Costa's goal.
United were bailed out once again by their rock, David de Gea, who made three world-class saves that kept Chelsea out of the back of his goal and potentially winning the match 4-1. De gea ended the match with a total of four saves, nonetheless, the aforementioned three world-class second half saves that kept United in the match earned him player of the match in the draw.
The draw ended up being a fair result, however, with the only one point to show, the gap between 4th place Manchester City now stands at six with only three months remaining in the season. United will now travel to Sunderland next Saturday and will hope to capitalize on their 3-0 thrashing of the Black Cats from earlier in the season.