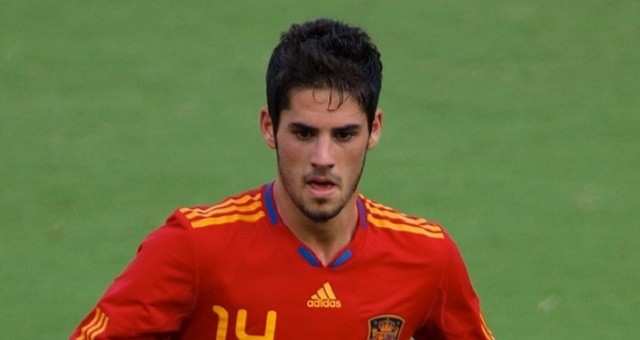 Arsene Wenger will likely be preparing to make a big-money bid for midfielder Isco when the summer transfer window opens, according to reports from the Sun.
The Real Madrid midfielder and Spanish international attracted a flurry of rumors that he would be leaving the Bernabeu, but all talks ultimately fell through. According to reports from The Sun, Wenger had made a substantial offer for the midfielder during the January transfer window, but Real boss Zinedine Zidane declined out of fear he could not fill the vacancy created through Isco's departure.
Wengers inability to bring in Isco from Real Madrid partially explains the Gunners' quiet January transfer dealings, as the Arsenal boss missed out on his opportunity to bring in any big-names signings.
Wenger has also recently downplayed the club's need for a big-money striker during the upcoming summer transfer window. The Arsenal manager appears prepared though to bring in a player with the ability to control the midfield, which Wenger sees as the key reason behind their scoring dry spell as of late.
Isco is a prime example of a youthful, athletic player who is able to hold the middle of the field and bring pace to games. Arsene Wenger will be looking for a major player of this description and, having already sought out the midfielder in the past, his first look will undoubtedly be towards Real Madrid and Isco.
The current downplay of Arsenal's need for a striker and relatively quiet January transfer window opens up Arsene Wenger to fancy a major signing in the midfielder during the summer transfer window. Wenger's regard for Isco, and previous contact with Real Madrid, appears to be a hint towards who he will be seeking the signature of in July.
Look for Arsene Wenger to be quick to approach Real during the summer transfer window and wrap up a deal on Isco before the fear of another quiet transfer window takes hold.