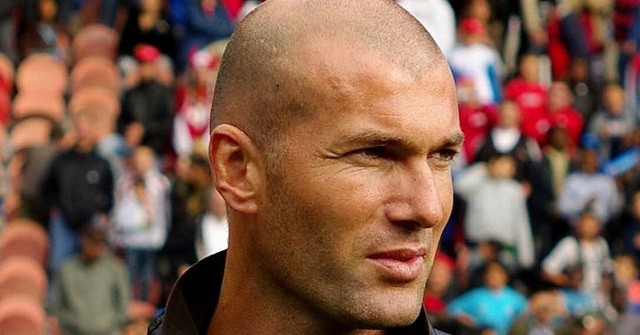 Real Madrid will face Granada this weekend in the last lower-level challenge before the calendar turns complicated. They need to stay as close as they can to Atlético Madrid and forbid Barcelona from completely getting away. Granada is in the relegation zone and any points are welcome if they hope to stay in the top league. Real have lost here before, so they shouldn't go in thinking they've won already.
Preferred Formation: 4-2-3-1
Espanyol was a really bad team to measure Zinedine Zidane's influence on the squad. Still without Pepe and Bale, the coach must try to keep all the top players fit and focused. Bilbao, Roma, Málaga, and Atleti are coming up right now, so the best performances should be reserved for those clashes. The bench should be used a bit more or exhaustion could make things worse down the road.
GK: Keylor Navas
He's not the only one that will get thoroughly examined when the Champions League returns. Luck has slightly been on his side in 2016, yet he must ask more of his defenders as rivals are getting close frequently.
Defense
RB: Dani Carvajal
His performances have made him stand out and become the owner of the right wing. Danilo's lost and doesn't provide the same oomph as Carvajal. There's a chance he could be rested in order to gather strength for future challenges.
CB: Raphaël Varane
He's already placed himself above his two competitors. This is the tendency he must follow if he hopes to stay as a regular starter. Come June, signings could come and only those who shined will be rewarded with playing time.
CB: Sergio Ramos
Pepe's injury will keep the captain in the lineup. He has to prove himself this season and the tests will get tougher for him. The club's ability to sign over the summer could affect his future if he doesn't do well.
LB: Marcelo
With the winter transfer market closed, Florentino Pérez and Zidane decided not to sign a replacement for the Brazilian. This may prove a terrible decision should he get injured, so he must be managed very carefully.
Midfield
RCM: Luka Modrić
The manager will continue to use this midfield and exploit its potential. Nevertheless, a match against a team in the relegation zone shouldn't be one for the important men. Kovačić could be the surprise.
LCM: Toni Kroos
Like his partner, Toni shouldn't be risked so close to the Champions League. Casemiro proved to be a valuable asset not too long ago. The desire for a wonderful playing style is understood, but overall health and injury risks must come first.
Attack
RW: James Rodríguez
With a goal and an assist last Sunday, he's going back to the James we saw with Ancelotti. If this trend persists, the team could really benefit. When Gareth Bale returns, he should be able to stay in the lineup with his current form.
CAM: Isco
The coach's confidence is making him a more authoritative player. While not shining in numbers, many goal opportunities come from his boots. He'll have an interesting fight with James once Bale is back.
LW: Cristiano Ronaldo
He scored another hat-trick last weekend and continued to generate doubts about his inability to replicate that against teams like Atlético or Valencia. When the UCL comes around, anxiety and poor influence are out of the question.
ST: Karim Benzema
If you look at his performances this year, it's clear that he's one of the top players this season. He's scored the first goal of seven different matches, and they've translated into essential points for the team.
(4-3-3)