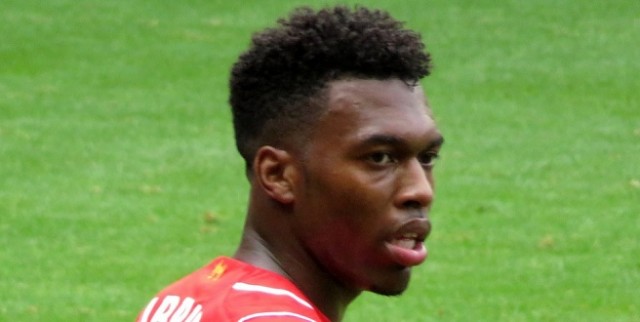 Well-known Liverpool striker and England international Daniel Sturridge appears ready to part ways with his current club, and prepared to make a move to the Emirates, according to reports from the Daily Mail.
Sturridge's recent bouts with injury woes this season, most notably his 8-week absence at the hands of a hamstring injury, have kept him off the pitch most of the season.
Liverpool boss Jurgen Klopp believes Sturridge will be healthy enough in the coming week to make a return to play, but his fitness and dedication at this point has been questioned by fans and the media. The 26 year old striker has recently returned to full training with the team and appears prepared to prove his worth in the lineup after his struggles to stay consistently healthy.
With the European Championships only four months away, Sturridge will also be vying for a spot on Roy Hodgson's England squad. Patience will be the key for the striker though, as Klopp will likely be wary towards providing him too many minutes coming off of injury. Still, Sturridge's visible displeasure at Anfield will continue to fuel trade rumors as the season progresses closer to the summer transfer window.
Many clubs will likely be vying for Sturridge's talents, but Arsene Wenger and the Gunners will undoubtedly top the list of interested parties. Notably, Wenger attempted to sign the striker from Chelsea during the 2013 January transfer window, but ultimately lost out to Liverpool. Arsenal will be looking to sign a premier striker during the summer transfer window, and Sturridge fits the pace-oriented model of player Arsene Wenger prefers at the top of his line-up.
Growing frustration for Daniel Sturridge at Liverpool is increasingly foreshadowing a move for the English striker during the upcoming summer transfer window. With Sturridge looking for a new club, Arsene Wenger is prepared to loosen the purse strings to bring in a marquee signing at the striker position for next season.