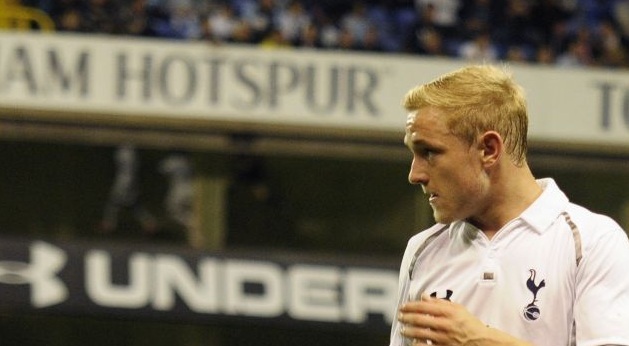 Tottenham Hotspur were certainly busy on Deadline Day, although not the way many fans may of hoped, as they loaned out both centre-attacking midfielder Alex Pritchard and centre-back Federico Fazio.
Pritchard's previous stint at Championship side Brentford last season was very successful and going into the season, manager Mauricio Pochettino believed Pritchard would be apart of the first team.
However earlier in the season he injured his ankle ligament while playing a match for England's U-21 side. He had to have surgery in October after it didn't fully heal. He just recovered from the surgery a couple weeks ago.
A trial at West Bromwich Albion is the next step for the young Englishman's career. A successful stint there would almost certainly mean first team football at White Hart Lane for Pritchard next year. Playing for Tony Pulis' side will give the youngster viable first-team experience in top England's top flight, and also will hopefully make him a more physical player — a quality one needs if they want to make it in Pochettino's squad.
However Fazio's future at White Hart Lane isn't as certain as Pritchard's. After a dreadful performance against Arsenal in the Capital One Cup, he's disappeared from the squad completely. He's been loaned back to his former club Sevilla until the end of the season as well.
Fazio had a great first year at the club, starting 20 league matches, but with the arrival of Toby Alderweireld and Kevin Wimmer, he's since fallen down the totem pole. A successful stint at a club he's familiar with could be just what the Argentine needs to gain back his confidence.
I however believe that Fazio's match against Arsenal was his last in a Spurs' kit. Even though the loan agreement doesn't have "an option to buy," Fazio will most likely be sold in the summer when he returns. Probably back to Sevilla.
Do you think these moves by Daniel Levy were the right ones?