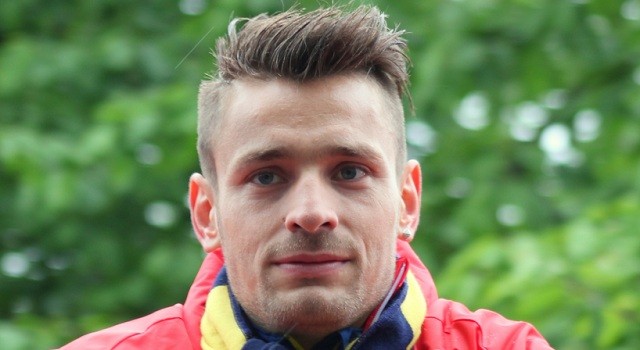 The transfer window is soon coming to a close and Mathieu Debuchy's protracted transfer saga has no end in sight.
Debuchy has been seeking a move away from Arsenal, preferably a loan move, in and attempt to gain first team football, putting himself back in contention for France's Euro 2016 squad.
The emergence of Hector Bellerin has kept Debuchy on the bench this year, and much of last year, a place he is not happy to be in.
"This situation doesn't please me, but I have to accept it. I want to [talk to Arsene Wenger]. I really need to play. Didier Deschamps didn't call me for the last two games, so it's obvious, I've got to play more than I do, that's why I want to talk to Wenger soon."
However, as the month of January has progressed and Debuchy's grumbling has continued, no move has transpired despite links to Aston Villa, Roma, Bayer Leverkusen, and most recently Sunderland.
This is has led many, including Sunderland manager Sam Allardyce, to openly speculate whether Debuchy really is pushing for a move.
"I'm not sure he [Debuchy] really wants to leave Arsenal, or that Arsene Wenger would let him go."
In his pre-match press conference this morning, Wenger admitted that Debuchy may yet leave, but a deal is not imminent..
"Mathieu [Debuchy] might go somewhere but I don't know where at the moment and that decision has to be made very quickly now because there is only 48 hours to go."
In the case that Debuchy does leave, Wenger feels that he has adequate cover at right back.
"He has much interest in him [Debuchy], but I have a number of people who can play right back so I opened the door for him because at the moment he doesn't play and has Bellerin in front."
The French right back signed for Arsenal from Newcastle in 2014 for a fee of £12 million. At the time, he was touted as a like-for-like replacement for the outgoing Bacary Sagna.
Debuchy's Arsenal career started well with a string of performances that exhibited defensive competence and consistency. However, an unfortunate string of injuries, especially one sustained against Stoke City, saw Debuchy miss a significant chunk of his first season at the club, allowing Bellerin to claim the right back position as his own.
What is Debuchy's loss is Arsenal's gain as Bellerin has blossomed into one of the brightest young prospects in England, if not one of the best right backs in the league.
If Debuchy fails to find a suitable situation this winter, an increasingly likely scenario, Arsenal will try to cash in on the player this summer.