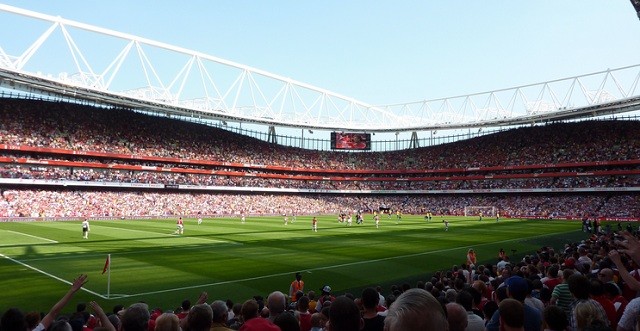 Kelechi Nwakali, 17, and Samuel Chukwueze, 16, are set to be the most recent youngsters to join Arsenal's academy.
The duo starred for Nigeria in this summer's Under-17 World Cup. Nwakali, who captained his nation, was named the player of the tournament while Chukwueze also impressed.
Arsene Wenger has confirmed that the two young Nigerians are close to joining the club, and pending paperwork, he hopes the deal can be completed before the close of the transfer window on February 1st.
"Talks are progressing well, but there are work permit issues. There are medical issues, because they have to make medicals. It's progressing well.
"We identified Nwakali as the player of the tournament, basically, and as a top player. We will see if we can manage to get it over the line during this transfer period. Chukwueze is signing as well."
Earlier this week, Nwakali's brother, Allwell Nwakali, claimed a deal bringing his brother to London is close.
"I don't think there's anything to fear about the deal not going on as planned.
"Don't forget, there are always ways such transactions that are done, so I assure you we'll get there. There are no threats whatsoever on Keechi's Arsenal move, this I assure you. We've no worries at all as everything is moving according to plans."
Nwakali's older brother, Chidiebere Nwakali, is a member of Manchester City's setup, however, Allwell revealed Kelechi chose Arsenal due to the club's success with youngsters.
"Arsenal are known to have a good program for young players. They develop young stars and enhance their careers."
Both players were heavily scouted by many of Europe's major clubs, including Bayern Munich and Manchester City. Arsenal has beaten both clubs to the punch though, making the deal something of a coup.
Wenger confirmed that Nwakali and Chukwueze represent the last of Arsenal's transfer business for this window.
"Unless people go out, we are not on the verge of bringing anyone in."
Earlier this month, Arsenal signed Egyptian international midfielder, Mohamed Elneny from F.C. Basel for a fee of £7 million. Elneny is set to make his debut for the club this weekend.