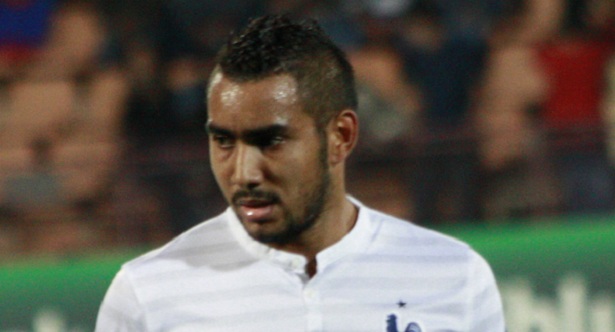 If scoring goals is the most exhilarating and enjoyable moment for the football fans, then watching these following dribblers beating defenders with their mesmerizing skills can easily be the close second.
As arguably the most exciting league in the world, Premier League is filled with technically gifted players displaying numerous stunning tricks week-in, week-out. These five dribblers, in particular, have not only been providing viewers with the most fascinating pieces of play, but also operating as the most dangerous weapon for their respective sides thanks to their quick feet this season.
5. Mousa Dembele
Whether the Tottenham midfielder is trying to disorganize the back line of the opposition or simply keeping possession for his side, his top-notch ball control always makes it looks effortless by allowing him to dribble past any player whenever and however he wants.
This term, the Belgian international added great solidity as well as plenty of pace to the Spurs midfield and played a big part in their promising campaign, where they are currently sitting fourth and very much remain as a title contender. With his adept skills and physical strength, if you attempt to stop the ball while he is dribbling, prepare to be frustrated.
4. Gerard Deulofeu
The 21-year-old has impressively registered eight assists and two goals in the Premier League already and it's his rapid footwork that made it possible. The Everton wide-man was keen on challenging defender one-on-one in his games.
Of course, he has few reasons to not to when his dazzling step-overs accompanied with explosive bursts of pace continuously help him go by defenders in the blink of an eye. And the accurate crosses followed are just waiting for his teammates to make them count.
3. Riyad Mahrez
Riyad Mahrez is a dribbler with tremendous trickery at his disposal. From him, you can practically see every trick there is in the book. On top of that, while most players use their dribbling skills to get into great positions on the pitch, the Algerian is able to change into the scoring or passing mode in an instant after a successful dribble, making him an even more dangerous dribbler. 13 goals, 8 assists and countless chances he created for the current league leaders tell it all.
Last Saturday, the Leicester City winger pulled off a sublime elastico reminiscent of Ronaldinho to amaze everyone and help Leonardo Ulloa to seal their 3-0 victory over Stoke City. It goes without saying that Riyad Mahrez is one of the biggest revelations this season and an absolute delight to watch as a dribbler.
2. Sergio Aguero
If you need to pick one player from Premier League to lead your side into a battle with teams that are out of this world like Barcelona and Bayern Munich, Sergio Aguero is an obvious answer. Manchester City main man might not be the fanciest dribbler in the realm, but a simple but brilliant turn, spin, chop or feint of him is already enough to set up one of his deadly strikes that can heavily hammer their toughest rivals.
With precise control of the ball and perfect anticipation of the movements of the markers, Sergio Aguero is unstoppable from 30 yard out to the six-yard box. Therefore, if there is a compact defense stands between him and the goal, you are invited to see an exquisite dance with football and a magnificent individual goal from the Argentine.
1. Dimitri Payet
The West Ham midfielder is of unrivalled dribbling talent and a pure master with the ball at his feet. Watching Payet dodging the challenges of Premier League players is like watching an adult teasing children with a football – full of ease, confidence and grace.
Every single trick is used to perfection by the 28-year-old and the ball just looks like glued to his feet all the time. The French international can put on a dribbling show anywhere on the pitch, even on the edge of his own box, before releasing it for an accurate pass. There is no such thing as over-playing when it comes to dribbling for him. And yes, he is that good.
There are undoubtedly more outstanding dribblers like Odion Ighalo, Alexis Sanchez and Philippe Coutinho in the Premier League. Eden Hazard, whose inconsistent performances failed to rescue Chelsea from what has been a turbulent campaign, unfortunately missed the list despite being recognized as one of the most feared dribblers in the Premier League. And yet, feel free to reveal the top 5 in your heart.