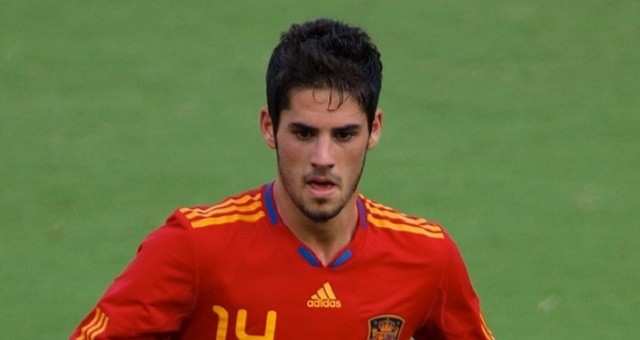 Arsenal have been informed by Real Madrid that they can sign Isco for £25million, according to reports from Goal
Arsenal stand a wonderful chance of claiming the Premier League title this season but in order to stave off competition from the likes of Manchester City, Leicester City and Tottenham Hotspur, many believe that the Gunners will have to strengthen their squad.
Arsenal can sign Isco for £25million
Arsenal have already moved on to secure the services of Mohamed Elneny from Basel and it is widely believed that the Gunners will now be focusing on bringing in a new attacking player during the final week of the January transfer window.
There have been a host of players who have unsurprisingly been linked with a move to Arsenal over the past few weeks and among the many names, Real Madrid star Isco has been seen as a realistic target for the Gunners.
Wenger is a huge admirer of Isco's abilities and many feel that the French manager will be looking to ramp up his pursuit for the Spanish international within the next few days.
Now in a boost for Arsenal's hopes of signing Isco, it can be revealed by Goal that Real Madrid have informed the Gunners regarding their asking price for the 23-year old. The reports claim that Madrid want £25million for Isco and Arsenal most certainly have the financial means to stump up the amount.