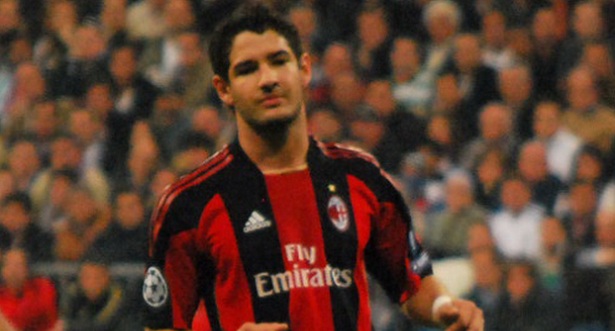 Chelsea is finally set to make a splash in the January transfer market with a  loan deal for Brazilian striker Alexandre Pato of Corinthians, according to reports from the Guardian.
Chelsea, who sit in thirteenth position in the Premier League after a horrid early season run, are still looking for a complimentary piece to support Deigo Costa and sparsely used Loic Remy.
The loan deal is for 6 months and would cover the remainder of the Premier League season. The player has been on a two-year loan deal with Sao Paolo before returning to contract owners Corinthians in November of 2015. He has not seen action since then. Corinthians seem to be content with letting Pato go completely in the summer and seem to be desperate to get his contract off their books.
Pato once thought to be the next great Brazilian superstar, has had an up and down career which saw him quickly rise to the top of AC Milan in Italy before returning home to Brazil after falling out of favor in Europe.
He has regained much of his form however in the last few seasons (38 goals in 95 overall appearances) and is looking to try his hand at the Premier League while still in his prime.
Chelsea are currently in the process of selling off contracts. Ramires transfer to Chinese club Jiangsu Suning should be finalized soon and they could also drop Remy and Radamel Falcao in the coming days. The team is looking to make one final push to strengthen their squad.
The team was inconceivably nearing relegation just months after winning the League title and famously fired Jose Mourinho because of the slide in form.