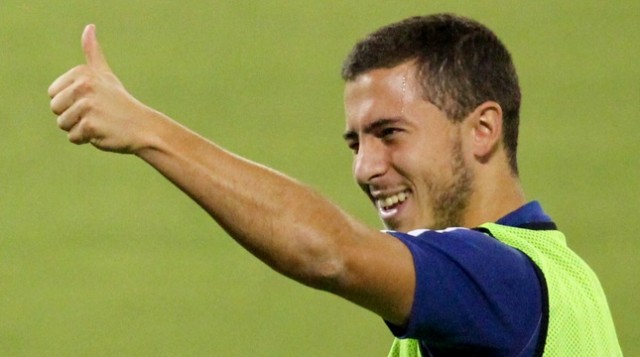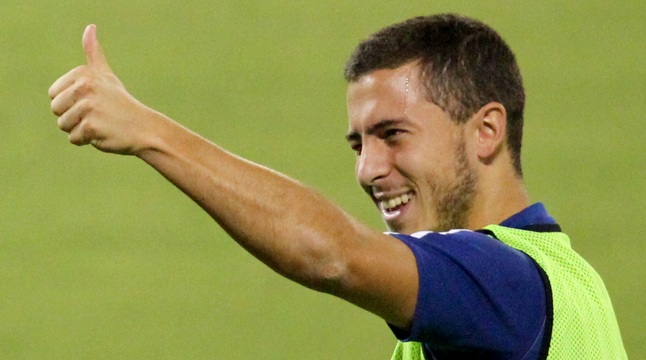 Guus Hiddink's Chelsea has been unbeatable in their last 6 games against Watford, Manchester United, Crystal Palace, Scunthorpe, West Bromwich Albion, and Everton – who they snatched a point from in an extraordinary fashion. In one of the Premiere League's most exciting fixtures, Chelsea was 2-0 behind Everton but came back to get a 2-2 draw. This was until Everton got the lead once again through Ramior Funes Mori in the 90th minute. However, John Terry's offside goal equalized the game 3-3 for Chelsea in the 98th minute!
The Chelsea vs. Everton game proved that Guus Hiddink's team doesn't back down and fights until the absolute end to get the best possible result. Now we have to see if the Blues of London could do the same against their biggest rivals in the biggest London Derby. Could Chelsea continue it's unbeaten run (7 total games unbeaten) against Arsenal?
Goalkeeper
Although Thibaut Courtois conceded 3 goals from Everton, he can't be blamed for any of them. In fact, his great saves throughout the game stopped Everton from scoring more goals and extending their lead. He was very good in the net and should definitely start against Arsenal in the London Derby.
Defense
John Terry and Kurt Zouma's partnership in the Central Defense was not as great as it had been in their last few games, but it was still good. John Terry was very unlucky to score an own goal and while he at times struggled to keep up with Lukaku's pace, he still did well in the Central Defense. Zouma was great in his role once again, with the young Frenchman using his quick feet and strong physiques in his advantage and defending well.
Azpilicueta did well in Chelsea's left-back position, with the Spaniard being active on both defensive and offensive sides. Things didn't go as planned for Ivanovć though, as he was easily Chelsea's worst player in the game. He didn't track Mirallas well and was at fault in Everton's first two goals. However, Ivanović should still start in the Right-Back position against Arsenal as he is much more experienced than Baba and Aina.
Midfield
Nemanja Matić didn't do well in Chelsea's Central Midfield. He was easily one of Chelsea's worst players in the game, so Fabregas should start instead of him. Cesc Fabregas has done well in the past few games and even performed well against Everton, with him assisting and scoring Chelsea's first and second goal.
Alongside Fabregas, John Obi Mikel should start in the Central Midfield as he has been Chelsea's best "holding midfielder" in the past few games, and even performed well against Everton.
Pedro disappointed once again in Chelsea's Left Attacking Midfield position and shouldn't start in the London Derby. Hazard is finally fit and should replace Pedro and play against Arsenal. Willian was once again one of Chelsea's best players in the game, so he should start in Chelsea's Right Attacking Midfield position against Arsenal.
Oscar has been very inconsistent in his last few games, however, he is still Chelsea's best Attacking Midfielder and should start against the Gunners in the London Derby.
Striker
Although Diego Costa didn't do too well against Everton in the first half of the game, he made up for it in the second half, with the Spaniard scoring and assisting Chelsea's first 2 goals.
(4-2-3-1)
Via – Lineup Builder