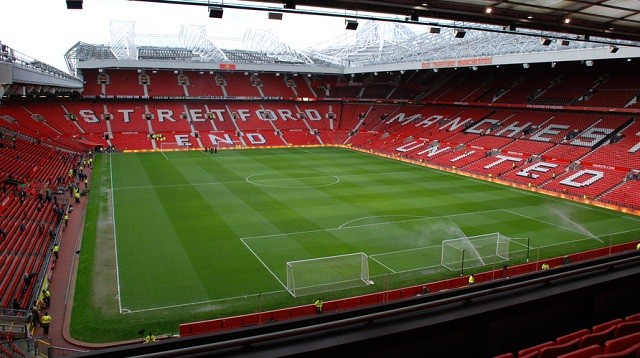 One step forward, two steps back and three points lost at home is the way to describe the last week at Old Trafford. Although Manchester United played poorly for much of the match against Liverpool, they did indeed take three points away from home, but it was more of the same we've seen for much of the season today in the loss to Southampton.
The Saints new signing, Charlie Austin, would be introduced in the second half and he ended up being the difference maker. Austin, earned a free kick late in the second half, which resulted in him scoring the winner in the 87th minute, sinking the Red Devils.
Louis van Gaal's typical tactics were on display yet again, and the crowd responded with numerous boos and groans as his men continued to pass the ball sideways and backwards, showing no real intent or urgency to get things going. Juan Mata was introduced at half for the ineffective Marouane Fellaini, and played picked up for a bit, but all too often this season, the urgency and attack did not last.
Aside from the pitiful defending on the Austin goal, the United defence, especially on the side of Cameron Borthwick-Jackson looked decent, to say the least. He, along with Chris Smalling, were the most tidy in defence, while Matteo Darmian and Daley Blind struggled to stamp their mark in the encounter.
In a match where no player truly shone, it was the solid, yet unspectacular player of Borthwick-Jackson, who ended up being the best of the bunch. For providing a clearance and a few key interceptions and rarely getting turned over by the Saints attack, Borthwick-Jackson was today's player of the match in the loss.
Speculation and uncertainty have crept back in once again, after United registered a measly one shot on target – a Daley Blind 40 yard shot, which untroubled Fraser Forster. As pressure continues to build on van Gaal, United travel to Pride Park to take on Derby County in 4th round FA Cup Action on Friday.