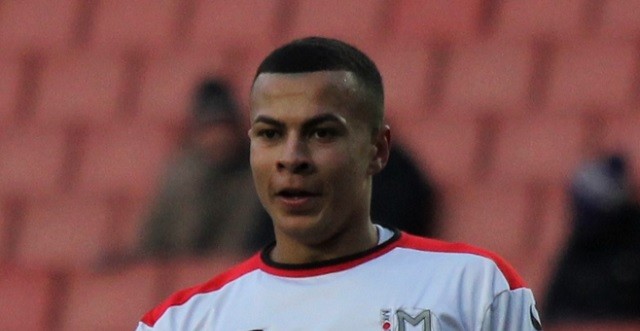 Reports from the Independent suggest that Tottenham Hotspur are ready to make an offer for Coventry City youngster James Maddison.
Spurs missed out on signing Maddison this past summer and are now determined to not let him slip away. The midfielder has 2 goals in ten appearances for the League 1 side.
The club's head of recruitment Paul Mitchell and their scouting advisor David Pleat watched Maddison during Coventry's 2-0 defeat against Burton Albion over the weekend. Reports say that Tottenham's Manager Mauricio Pochettino is keen on the youngster and if he signs with Tottenham, Poch is prepared to loan back Maddison to the League One team for the remainder of the season.
Earlier in December Pochettino expressed how he rather bring in players from England than from foreign clubs.
"Always it is difficult to bring in players from outside [England]," Pochettino said in an interview with Sky Sports. "For them to adapt in the Premier League, to the culture, the language – it is difficult to bring in players from outside. You need to take the right profile."
If this deal went through, it would be fairly similar to the deal Tottenham came to with MK Dons for Dele Alli's services a year ago. Since his arrival at White Hart Lane, Alli has flourished under Pochettino. He's become a regular face in Spurs starting XI and many think he could be in Roy Hodgson's England squad come Euro 2016.
Spurs aren't the only club in the Premier League looking at Maddison though. Liverpool, Manchester City, Newcastle, Everton, and Southampton also have the 19-year-old on their radars.
Even with many Premier League clubs reportedly keen on the midfielder, Sky Blue manager Tony Mowbray said earlier in his press conference on Thursday that they have yet to receive a formal offer.
"I don't know about it because I don't ready speculation. I don't think there's anything to worry about," Mowbray said about the Maddison rumours. "No formal approaches. We talk on a regular basis to clubs and I think every club in the Premier League is aware of good players."
A move to White Hart Lane could put Maddison on the same track as Alli.  Also the call from the top clubs in the Premier League and the money that comes with it, could be too tempting for both Maddison and Coventry City to resist.
What do you think? Is Maddison the new Dele Alli? Would this be a good signing for Spurs?