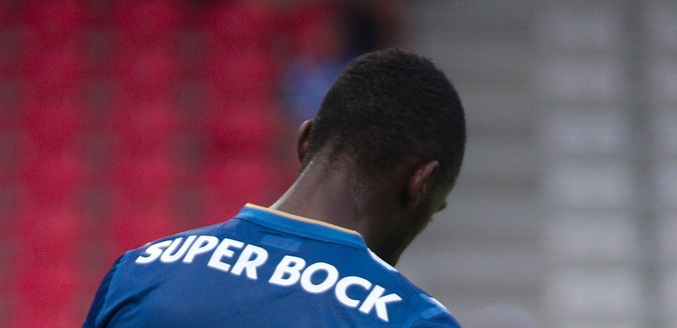 Multiple reports are confirming that Tottenham Hotspur put in a bid of £23 million for Atletico Madrid striker Jackson Martinez.
Spurs' manager Mauricio Pochettino has made it evident to everyone that they want to sign another striker to take the load off of Harry Kane's back.
According to Marca, the Spanish side were quick to rejected Spurs' bid. Atletico Madrid are still chasing after Champions League and La Liga glory and Martinez could be a valuable part of their plans moving forward.
The Colombian international however has found goals difficult to come by since moving to the Spanish capital this season, scoring just three goals in 21 appearances for the club.
He recently moved from Portuguese side F.C. Porto in 2015 to Atletico Madrid for £24.8 million. Reports are saying that the club want at least that much for the 29-year-old. However with an imminent transfer ban from FIFA coming for Atletico that could tempt them to not sell Martinez, who has struggled to adapt to football in Spain.
Spurs fans aren't used to the large spending of chairman Daniel Levy as recent signings of Toby Alderweireld, Dele Alli, and Eric Dier have all been rather cheap and have had a positive impact on the club. The most Levy has spent recently is £22 million on Korean international Son Heung-Min.
Son had a great start at White Hart Lane, but after an injury he found himself taking on a spot on the bench when he returned and has struggled to find his form we saw early in the season. And we all can't forget the £26 million Levy dished out to acquire Roberto Soldado. That went over as well as Andy Carroll to Liverpool.
I don't believe Atletico will sell Martinez to Spurs, but even then I believe there are other cheaper options out there that Levy and Poch should be exploring instead. For example, Wissam Ben Yedder has proven himself in Ligue 1 and is relatively cheaper as Toulouse want only £7.6 million for the French international.
Spurs have found success with cheap, young players. The likes of Martinez at White Hart Lane is very tempting, but what they've been doing, signing the likes of Alli, Alderweirdeld, and Dier seems to be working for the club. And if something isn't broken, my advice is don't try to fix it.
What are your thoughts? Should Spurs go after a striker a little cheaper or flaunt the cash for Martinez?