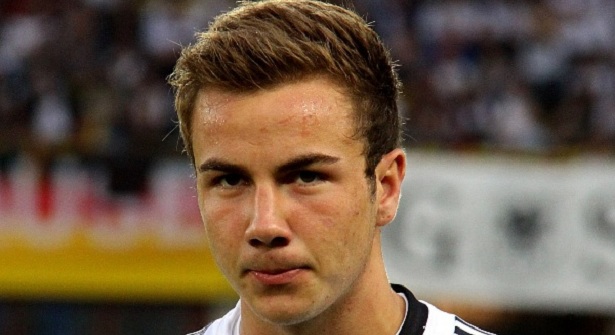 According to Italian newspaper La Gazzetta, Real Madrid will go full throttle before this transfer window closes and sign Mario Götze, Edinson Cavani and David Alaba. The FIFA ban and the uncertainty of their permission to sign in the summer have accelerated all possible negotiations.
The newspaper points out that Los Blancos could spend 300 million euros right away in case their appeal process doesn't go well. They only have two weeks to do this and the names in this information will most definitely come with plenty of obstacles from their current clubs.
Cavani isn't the top choice for the striker, but bringing Robert Lewandowski is a lot more complicated at the moment. The Uruguayan has been feeling like a secondary man to Zlatan Ibrahimović, so he wouldn't say no to a change. However, it all comes down to what PSG decides to do.
Götze, the man who won Germany the World Cup, is also a difficult choice. While he's not being as important in the team thanks to Guardiola, Ancelotti's arrival in the summer could easily change that. Bayern won't be an easy club to work with, especially after Real took Toni Kroos away from them.
Alaba is probably the transfer with the least amount of chances of going down. The left back is a regular starter and one of the best in that position. Bayern is certainly going to reject any proposal, and if they were to be convinced, it would take a lot of euros before they agreed to at least negotiate.
Overall, these types of rumors will continue to emerge until the transfer window closes. Real Madrid should consider all the pros and cons, on top of doing proper research to what the squad really needs. Going for high-profile players will make everything more challenging.