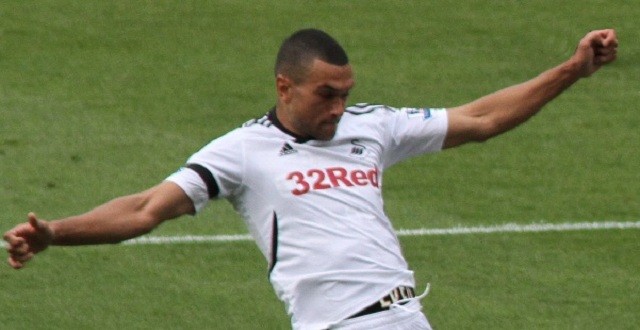 Jurgen Klopp led his Liverpool team to a 3-3 draw on Wednesday night against Arsenal at Anfield.
The match was one of the most entertaining of this Premier League season. Liverpool finally showed what they are capable of going forward, thanks to Roberto Firmino and his superb brace.
Their next opponent, Manchester United, have been dubbed as one of the most "boring" teams in the Premier League. United manager Louis Van Gaal's refusal to change his philosophy has ultimately hurt the Red Devils hopes of qualifying for a Champions League place.
Reports suggest that if Van Gaal fails to get a result from this match, he will be fired.
Klopp's 4-3-3 formation vs Arsenal utilized all of Liverpool's attacking assets. If he were to bring out the same lineup vs United, they could easily break down the weak structure of United's defense.
GK – Simon Mignolet
No matter how hard Klopp tries to defend his current keepers, there is no question that Liverpool need reinforcements between the sticks. The truth is that Mignolet and Bogdan are not proven long-term goalkeeping options, though Mignolet is the better choice for Sunday's match.
RB – Nathaniel Clyne
Despite being one of the least talked about players in the Liverpool squad, Clyne has really improved on being disciplined in transition play. His challenge is to defend Anthony Martial, who is arguably the most consistent attacker for Manchester United.
CB – Mamadou Sakho
Sakho, when fully fit, is Liverpool's most talented defender. Recent injuries have sidelined the French captain, but his resilience is what Reds supporters admire most about his play.
CB – Steven Caulker
Injuries to Dejan Lovren and Martin Skertl have devastated Liverpool's defensive depth. Caulker is quicker and more technically gifted than last weeks starter Kolo Toure, which will see him make his first start for Liverpool, just five days after signing with the Reds from Queens Park Rangers.
LB – Alberto Moreno
Moreno has been fantastic in adapting his play to Jurgen Klopp's style. He is known to leave huge gaps in the back line, so he will need to be more disciplined against the shifty United attack.
CM – Joe Allen
Allen scored the decisive goal in that thrilling draw on Wednesday, and deserves a spot in the starting lineup for this upcoming match. When he runs forward from the midfield, he causes problems for defenders and always seems to be in the right place at the right time.
CM – Emre Can
Can has been able to solidify himself as integral part of the Reds first team. Without him, the team struggles to dominate the midfield and direct the flow of the match. This requires strength and persistence, which Can demonstrates convincingly week in and week out.
CM – Jordan Henderson
Despite recovering from a heel injury, Henderson is playing some of his best soccer as of late. Battling Bastian Schweinsteiger in the middle of the park is not an easy job for any midfielder.
RW – Adam Lallana
Although his goal tally is rather terrible, Lallana's contribution off the ball is why he continues to be selected in the first team. His movement and ball handling ability will always be present, but when the goals start to pour in, it will be almost impossible to stop the England international from being a threat.
ST – Roberto Firmino
Firmino showed his top ability against Arsenal netting the first two goals. It was by far his best performance in a Red's shirt, and if his good form continues, he can play a pivotal role in leading Liverpool back into the Champions League.
LW – Jordon Ibe
Ever since Ibe scored the winner against Bordeaux in the Europa League, he has been the most improved Liverpool player under Jurgen Klopp. He will need to have a big game against United to cement himself a spot in the first team.
(4-3-3)
Via – Lineup Builder