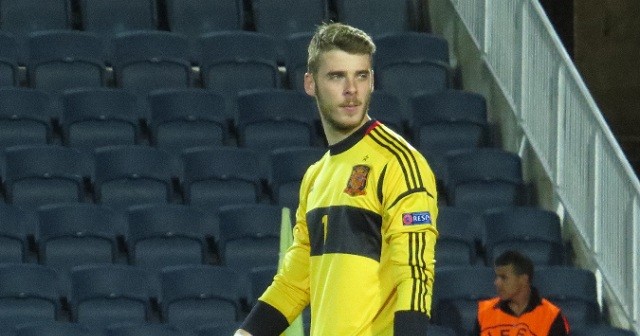 BBC SPORT is reporting Real Madrid are planning a series of panicked transfers in the wake of the transfer ban that will disqualify them from making any incoming transfers until summer 2017.
The report claims the Galacticos are lining up a £250 million raid of Premier League superstars such as Eden Hazard, Sergio Aguero and David de Gea.
While terms of the ban are still murky, it is thought that even if Real are able to seal a move for de Gea and Hazard they would stay with their current clubs until summer 2016 or summer 2017 depending on the outcome of the appeal that Real have filed with FIFA regarding the ban.
Aguero could be free and clear to leave Manchester City if a deal is struck but City know Real are desperate and may raise their fee too high for the Madrid side to make a deal.
Another up and coming superstar linked with a move to Real Madrid is Paul Pogba of Juventus. This potential transfer seems more and more unlikely given Pogba has continued his ascension up the ranks and Juventus unwillingness to relinquish his skills.
If anyone can make a deal it is Madrid, but in this time of desperation it is still unknown just how far Real Madrid is willing to go in order to stack the deck in their favor.
Everton defender John Stones is also in the running to jump ship and head to Spain. Everton could be willing to make a deal for the 21-year old if the fee is right or if they received adequate compensation in the form of a player.
Madrid may need to dump some of their own talent to make room for new acquisitions and Everton may look to strengthen their squad in that manner.