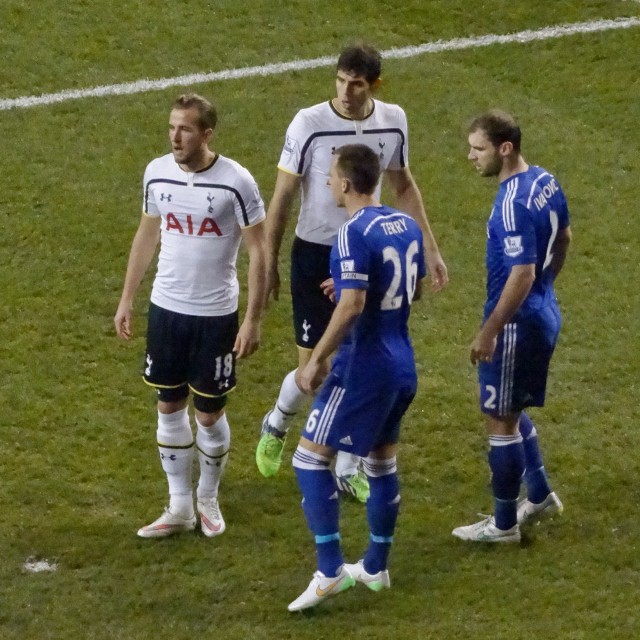 It's been a a pretty decent year for the Spurs so far, and as of this writing the club is sitting in a good spot to finish the season with a berth in next year's UEFA Champions League tournament. Tottenham is performing so well they're currently fourth in the tables, a mere three points behind third place Manchester City. Better yet, the team only has two losses so far, which is even with Leicester City for the best in the league.
Striker Harry Kane has been performing as well as ever, and he has been picked as a definite contender for the Golden Boot this season. The English forward has scored 11 goals for the Spurs, putting him fifth overall for goals scored in the Premier League. And we're only halfway through the season! However, Kane can't be expected to put the team on his back forever. Tottenham desperately needs another reliable striker if they're going to overcome their own limitations and pull out wins instead of draws. South Korean forward Son Heung-min has only scored twice and Cameroonian striker Clinton N'Jie has yet to find joy between the posts at all. While both are very young players with plenty of time to improve (at 23 and 22 years of age, respectively), the team needs someone that can slide right into the lineup and immediately make an impact.
There are reports that the team is looking at signing Shilow Tracey, a 17-year-old midfielder from Ebbsfleet United F.C (a club from Kent that operates in the sixth tier of English football). While snaring the fledgling midfielder is definitely a positive considering the Spurs' track record with developing young players, the team recognises that it desperately needs a fresh striker to help take some of the pressure off of the shoulders of Harry Kane.
Word on the street is that Spurs have lost out on signing Michy Batshuayai as the Belgian forward has signed a fresh contract with Marseille. This means that the Lilywhites will have to look elsewhere to find a dependable goalscorer. Manager Mauricio Pochettino knows where the team needs improvement and a striker worth their transfer fee could make the difference between a Europa League finish and a Champions League finish. After missing out on Batshuyai, the team is doubling its efforts to sign Barcelona forward Sandro Ramirez, While it's not a bad idea, we would be hesitant to bring yet another young buck into the squad as opposed to someone with a bit more playing time under their belt.
This year's Spurs are a young squad and none of the proposed signings would add that much veteran experience, though ultimately it's the performance that matters (as seen with Harry Kane). It might not be a bad idea for Pochettino to look at buying a bargain veteran player to add some much needed depth and wisdom to the club. However, if the team can pull out the right signing this January, the sky could be the limit for the Lilywhites.

[srp widget_title="News From FutnSoccer" widget_title_header="h4″ thumbnail_height="75″ post_limit="3″ post_title_length="12″ post_title_length_mode="words" post_content_mode="titleonly" post_date="no" category_autofilter_single="yes"]
[srp widget_title="" widget_title_header="h4″ thumbnail_height="75″ post_type="page" post_limit="1″ post_title_length="12″ post_current_hide="no" post_content_mode="titleonly" post_date="no" post_include="23044″]
[easy-share buttons="facebook,twitter,google,love" counters=1 hide_names="yes" native="no" total_counter_pos="leftbig"]