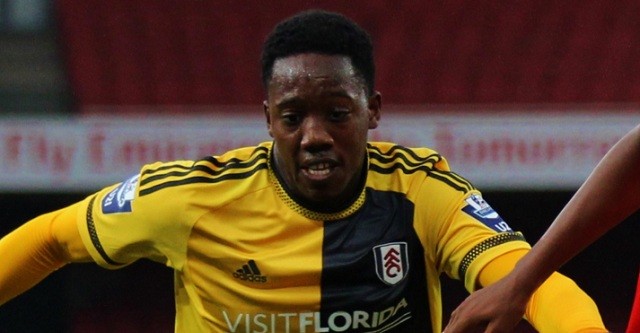 It appears Tottenham Hotspur have emerged as the favourites over Manchester United and Crystal Palace to sign Moussa Dembele, according to the Standard.
No, not Spurs' centre midfielder often referred to by fans as "Moose," but the 19-year-old French starlet who has been a force for Championship side Fulham alongside fellow striker Ross McCormick.
The striker has been amazing for Fulham this season having scored 9 goals in 24 Championship appearances, 11 goals in all competitions. His contract is up at the end of the summer and he's attracted the attention of some of England's top clubs.
Amazing however isn't a word one would us to describe Fulham this season. They currently sit in 19th place in the Sky Bet Championship where they've only accumulated 27 points in 25 outings.
The Cottagers are desperate to keep their young stud and a huge contract has been offered, but that may not be enough. Dembele may follow in the footsteps of former teammate Patrick Roberts and leave Fulham, crossing through London to White Hart Lane.
A backup striker for Harry Kane has been, for many Spurs' supporters, the one position Spurs need to fill in January's transfer period. Dembele is just the recent of a plethora of names that Spurs have been linked to this season, from West Bromwich Albion's Saido Berahino to Barcelona's Sandro Ramirez. However they have yet to sign another striker and the days left in January are numbered.
Dembele fits Spurs' manager Mauricio Pochettino system. The Argentine boss likes bringing in young talent and having the opportunity to work with them. Another 19-year-old by the name of Dele Alli was brought in by Pochettino in February. Look how well that's turned out for Spurs. The same could happen for Dembele.
What do you think Spurs fans? Do you want to see another person with the surname Dembele on the roster?