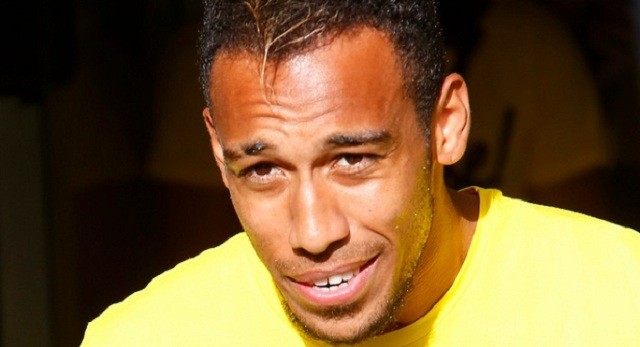 The biggest target for Arsene Wenger and the Gunners over the January transfer window has been undoubtedly Pierre-Emerick Aubameyang.
Aubameyang has been in top form as a member of the successful German side Borussia Dortmund, who currently sit in second place in the Bundesliga. Dortmund trail only Bayern Munich, one of the world's premier clubs, in the league. Much of the teams success can be attributed to the skill and leadership Aubameyang possesses.
After beginning his career with AC Milan, Aubameyang moved on to French side Saint-Etienne before landing in Dortmund, Germany in 2013. Since his move to Borussia Dortmund, the striker has become an influential component to the squads return to European prominence.
At the current midway point of the Bundesliga season, the Gabonese striker leads all scorers with 18 goal. This statistic is even more impressive when you see that the next leading scorer is the internationally renowned Robert Lewandowski, who has netted 15 goals on the season respectively.
Not only does Aubameyang possess top-level foot skills and striking ability, the forward in arguably the fastest player in the world today. His acceleration is able to match his top level speed, and at over six feet tall and weighing 165 pound, the striker does not lack for size either. This triad of foot skills, striking ability, and raw athleticism has positioned Aubameyang a premier target during the January transfer window.
Arsenal have been aggressively pursuing Aubameyang, offering upwards of 44 million pounds to obtain the striker's signature. Dortmund boss Thomas Tuchel, though, has maintained that the club do not plan to allow Aubameyang to depart just yet.
For now it appears Arsene Wenger will have to make an offer Borussia Dortmund can not refuse to secure the signing of Pierre-Emerick Aubameyang, but time will tell whether or not the German club believe they could part ways with their world-class striker.