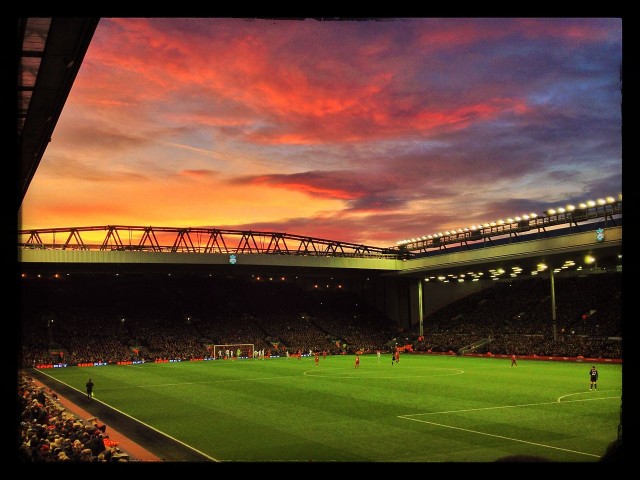 Jurgen Klopp and Liverpool have had a rather bad start to the new year. Despite a good result in their last match, a 1-0 victory over Stoke City in the Capital One Cup, the number of players on the injury list has grown even more.
Both Philippe Coutinho and Dejan Lovren exited the match after picking up injuries and it looks like they will be out for a while. They join Martin Skrtel, Daniel Sturridge and Mamadou Sakho on the sidelines and there is a good chance that all of those players miss the matches against Arsenal and Manchester United on January 13 and 17, respectively.
Still, Klopp made his first new signing since taking over and while Marko Grujic won't be able to help the club right away since he was loaned back to his club, Red Star Belgrade, he has the potential to make an impact soon enough.
The 19-year-old midfielder was signed for £5.1 million and he is a player that should get Liverpool fans excited for the future. Despite his young age, Grujic is an important player for league-leading Red Star, he has scored five goals and assisted seven times in 21 appearances. Those impressive stats show that Grujic is not afraid to assert himself even if he is playing with teammates who have more experience.
On the pitch, Grujic always seems to be in control. Even if he isn't the fastest player on the pitch, he possesses fantastic dribbling skills and his long strides allow him to get up and down easily. His 6′ 3″ frame allows him to have great vision as he is able to see above the defense and it also gives him great leverage when keeping the ball from a defender.
He always seems to be moving and when he passes the ball to a teammate, he makes himself available for a return pass right away. Positional flexibility is always great to have in a player and Grujic's ability to operate all over the pitch makes him even more valuable.
Again, the signing may make a few Liverpool fans impatient since they want immediate help but one must not forget that investing in talent for the future is extremely important as well.
Klopp and his staff have proven that they have a good eye for potential and they are also capable of developing the players when they arrive. Patience is key when looking at Klopp's tenure so far but things should start improving by next season.