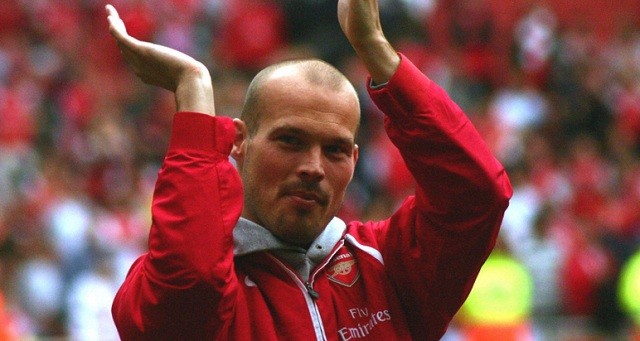 Former Gunner and member of the 2004-03 Invincibles Freddie Ljungberg is set to join Arsenal's youth coaching outfit.
Hope everyone had a happy new year. Enjoying my last week in #CapeTown before I go home to coach Arsenals u-15! V excited 🙂 @Arsenal

— Freddie Ljungberg (@freddie) January 7, 2016
Ljungberg joins a now growing list of players from the Invincible side who are involved in Arsenal's youth set up. Robert Pires is a regular at the first team training sessions and Thierry Henry has been involved with the club's Under-18 side.
Henry spoke to Arsenal Magazine about what he's gained from working with Arsenal's youth setup, specifically how Arsene Wenger has helped him.
"[Arsene Wenger and I] sit sometimes, obviously he has a lot on his plate. We speak about training youngsters and how it's different to training senior players. We talk about being a manager, we talk about players from the academy. I will ask him questions on how to deal with certain situations."
Henry also gave a glimpse into the future by revealing some of the future challenges he envisions when he one day manages a club.
"I have a certain view of how I would like teams to play but it's one thing to have a view and another to try and execute it. For example are you still going to maintain that philosophy if you've lost two or three games, while fans are upset, the press is having a go and players are storming into your office?
"It's all stuff I'm learning. How to stay strong, how to remain in the same direction despite enduring problems."
All of that is far off in the future and in the mean time the club will benefit from having club legends like Ljungberg, Pires, and Henry play an active role on the training pitch.