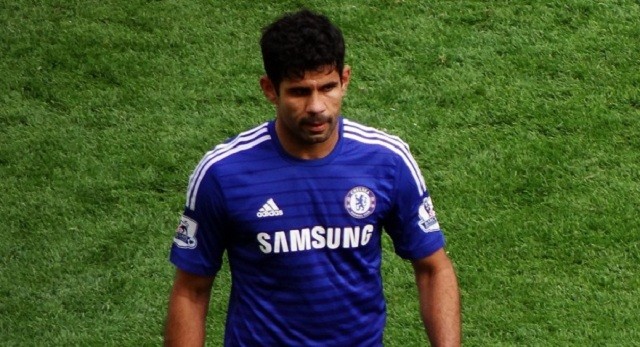 The BPL broke transfer records and gave us surprises from all angles with teams like Manchester United currently in a disappointing 5th place, despite paying top dollar for talented players and Leicester City in what could be quite possibly their greatest form in the club's history with fan favorites Jamie Vardy and Riyad Mahrez leading the frontier.
And in La Liga, Lionel Messi's injury influenced FC Barcelona in the right direction, leading the flow of attack to the South American duo up front of Luis Suárez and Neymar. Real Madrid are coming up short with lackluster results when it mattered most, now in  3rd place, behind city rivals Atlético Madrid. We could see a huge changes in the lineups of our favorite Spanish clubs this season.
As an incredible year of football comes to an end, we look back at the high and low points and what  the world's best clubs need to fine-tune and/or replace for the future of the 2015-2016 season.
A odd rumor for Los Blancos sees Welsh winger Gareth Bale at Bayern Munich in the summer, according to the the Daily Express.
Claiming that Bale would prefer a move away from boss Rafa Benitez in favor of the Bundesliga champs who will be coached by ex-Madrid boss Carlo Ancelotti, this move is highly unlikely given the chances of a huge transfer fee for the star forward, similar to his high-profile transfer from Tottenham Hotspur in the 2013-2014 season. With Cristiano Ronaldo also reportedly unsettled and debating a move, they will probably not let Bale go so easily.
Inside Spanish Football writes that Paris Saint-Germain are in the market for a center defensive midfielder and are looking towards Sergio Busquets and Toni Kroos.
The French champions are looking for a long-term replacement for aging Thiago Motta who is supposedly setting his sights for a move toward Atlético Madrid.
They look at Toni Kroos of Real Madrid who played very well under Ancelotti last season. Inside Spanish Football refers to newspapers SPORT and Le Parisian that PSG are now tracking Sergio Busquets of Barcelona, due to Real Madrid wanting to keep their German midfielder at the club. Busquets does not look set on leaving, if that, with the Catalans at their finest and ending 2015 with 5 trophies.
On top of the long wait of Aleix Vidal and Arda Turan to debut for Barca come their next fixtures due to the club's transfer ban, they need to keep their midfielders happy, fit and competitive.
According to English reports, Barcelona are leading the race, ahead of Manchester United, City & Chelsea, to the signing of French center-back Aymeric Laporte from Athletic Club Bilbao. 
The Daily Mirror was one of the first to report on Barca's interest of the rising defender in La Liga. They claimed an offer of £35 million was already settled to assure his arrival by the summer from the Catalans. However, given the fact that the defender's high-end release clause of nearly £40 million is the only way out according to the club, the whole thing might just be talk.
Diego Costa's terrible time at Chelsea could be what sends him on his way back to Atlético Madrid.
Atlético Madrid could be set to send Columbian winger Jackson Martinez on loan for Diego Costa, according to the Sun. Chelsea has reportedly been keeping their eye on Martinez, who was bought by the Madrid team during the summer transfer window in 2014. Atlético President Enrique Cerezo says a move is on the cards given the unpredictability of football nowadays.
"Right now, Diego is a Chelsea player and he has to focus on Chelsea. But you never know what will happen in football and sometimes players do return to their former clubs."