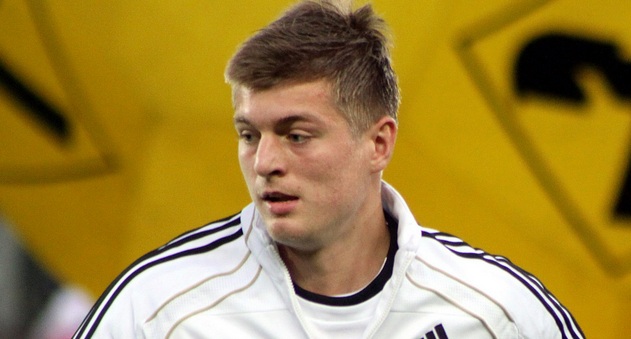 Liverpool manager Jurgen Klopp needs to improve his squad if he has any hopes to achieve success at Anfield in the near future.
When Klopp arrived at Liverpool, it seemed as if every footballer Klopp came in contact with was linked with a move to the Reds. The English media, however, is widely known for its enthusiastic approach to reporting impractical transfer rumors.
Even though the dust has settled quite substantially since Klopp's arrival, Liverpool have still been linked to numerous players that could potentially fill vacated holes in their team.
Jurgen Klopp's transfer philosophy is one that is unlike the modern "big spending" philosophy. He trusts in the scouting prowess of his staff to make decisive signings that could have huge impact on the team's future success. He sacrifices spending big money in order to get talented players that suit his style of energetic and aggressive play.
These are the Top 5 players Klopp should sign in January that have already been linked with moves to Liverpool.
1. Marc-Andre Ter Stegen
Klopp is looking to lure F.C. Barcelona's second choice keeper Marc-Andre Ter Stegen to make a move to Merseyside. Current Liverpool keepers Simon Mignolet and Adam Bogdan have failed to impress Klopp during his tenure as manager.
Ter Stegen is extremely unhappy at Barcelona due to lack of playing time, as starter Claudio Bravo eats up most of the minutes between the sticks. Ter Stegen is one of the most talented young goalkeepers in the world, and a move to Anfield would satisfy both parties if Liverpool can get him for a good price.
2. Toni Kroos
Many reports suggest that the successful German midfielder has struggled to develop a good relationship with his Real Madrid manager Rafa Benitez.
Kroos would be the perfect addition to the Liverpool midfield, as a partnership with captain Jordan Henderson in the holding midfield is a promising prospect for Reds supporters. Liverpool are in desperate need of a midfielder that is consistent and energetic in the high pressure tactical philosophy of Jurgen Klopp.
3. Giuseppe Rossi
The New Jersey native is allowed to leave his current club Fiorentina in Serie A, providing the club will be able to find a replacement for the 28 year old. Rossi has fallen out of favor recently in Italy as the recovery for his career threatening knee injury has gone longer than expected.
The proven goal scorer needs regular playing time to further improve his skill-set, which he will be able to find at Liverpool as a result of the poor form of the Red's current strikers.
4. Leroy Sane
The 19 year old Schalke attacker has been linked with many of the top clubs around Europe, but reports suggest Klopp's influence will captivate the young German international.
However, the Schalke president has come out with a statement saying the club's relationship with Sane is strong and that he is not for sale in January. But as we have seen before with the likes Manchester City, if enough money is offered, any signing is attainable.
5. Joel Matip
As Kolo Toure approaches age 35, Klopp is looking to replace the Ivorian with long time first choice Schalke centre back Joel Matip. Although the Cameroonian hasn't yet reached superstar status, he has been overwhelmingly consistent in his role in the Bundesliga.
He is known to step out of defense and display great aggression to prevent deadly counter attacks. Whether Matip will choose to fulfill his current contract through the remainder of the season, or make a move to Anfield early in January remains to be seen.