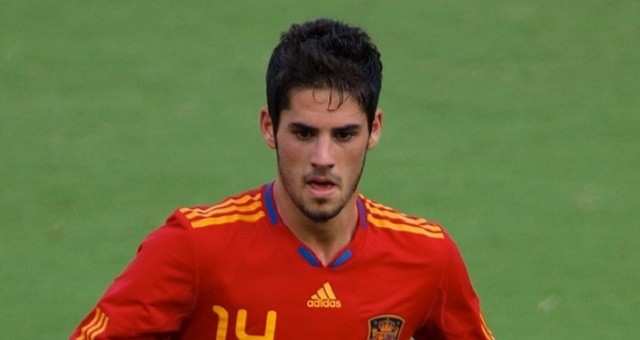 Daily Mail is reporting Real Madrid is in the process of deciding on the future of disgruntled 23-year old midfielder Isco.
Isco arrived at the Bernabeu in the summer of 2013 for €30 million from Malaga. He was heavily favored by then Madrid manager Carlo Ancelotti but has since fallen out of favor with current Madrid boss Rafael Benitez.
The player has found less time this season under Benitez and would prefer a move to the Premier League to reunite with former manager and current Manchester City coach Manuel Pellegrini.
Real has reportedly placed a €40 tag on Isco but has not yet received an offer from the Manchester based team.
Italian giants Juventus are also in the running for the player and could swoop in and make a deal before Man City places a formal bid.
Pellegrini favors Isco to replace injured Samir Nasri who has had his season cut short due to a serious tendon injury sustained earlier this season in training.