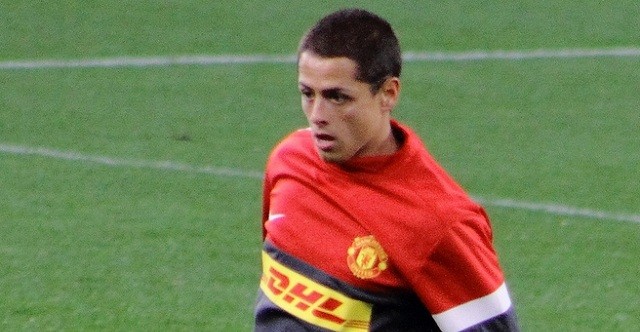 Bayer Leverkusen and Mexican National Team star Javier Hernandez has been linked with a return to the Premier League for a reported price tag of £25 million, but new information from the German club suggests they have no plans to sell the player at all.
According to Daily Mail, Bayer sporting director Rudi Voller has made up his mind and insists the newly arrived player will not be allowed to leave.
The player has reignited his career in Germany after being purchased from Manchester United, scoring 19 goals in only 22 appearances across all competitions. He also was recently named the Bundesliga Player of the Month for the second consecutive month.
United boss Louis van Gaal has been criticized by fans and media for not giving the Mexican a shot at earning his place in the side before being transferred out of the Premier League. The criticism has reached new heights since Chicharito has shown true superstar form while in Germany.
Voller explained his decision, "Chicharito has played a big part in our success so far, through his style of play, through his goals. That's why we brought him here. In the first half of the season, everything has worked out fine."
Despite the strong stance by Bayer, speculation continues to grow. Arsenal, a possible landing spot for Hernandez, has reportedly been given a £25 million price tag if they want to secure a deal. It is thought that a deal may have to be put on hold until the summer because Hernandez has already appeared for two different clubs in the 15-16 season and he may not be able to appear for a third until next season.
Chicharito is one of the top targets for big European clubs this transfer window. The club is reportedly denying he is for sale but is also floating prices to teams that are interested. We will continue to monitor this story as it unfolds.