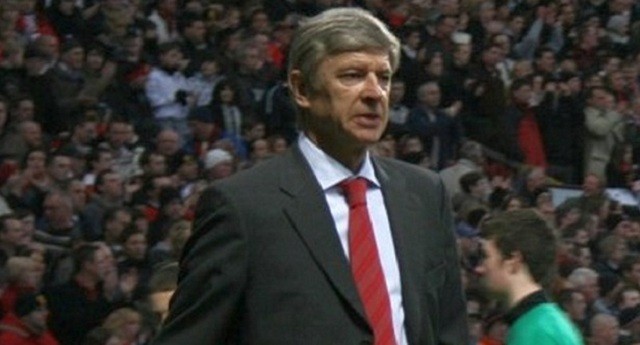 Arsenal defensive midfielder Francis Coquelin went down with an MCL injury over a month ago, and he is still not expected to return for at least a few more weeks.  Coquelin was a huge part of Arsenal's success earlier in the season, and it would be beneficial for Arsenal to sign another defensive midfielder in January in case Coquelin suffers a setback.
One potential option to fill the role of defensive midfielder would be to pursue Southampton's Victor Wanyama.  Wanyama is a strong defensive midfielder who is great in the air, and he has expressed interest in leaving his current club.
In the English Premier League this season Wanyama has 3.1 tackles per game, 2.6 interceptions per game, and 1.7 clearances per game.  These numbers are very comparable to the injured Francis Coquelin who had 3.2 tackles per game, 2.7 interceptions per game, and 0.9 clearances per game.
If Wanyama can play at a comparable level to what Coquelin was doing earlier this season that would be a major boost for Arsenal.  This would ensure that Arsenal do not have to rely on a healthy return from Coquelin to fill the defensive midfielder's role.
Arsenal squared off with Wanyama and Southampton on Boxing Day, and he auditioned his defensive abilities to the Gunners.  Wanyama helped shut down Mesut Ozil and Aaron Ramsey as Southampton dominated Arsenal 4-0.
However, the one negative to Wanyama's game is that he can sometimes commit too many fouls.  He is averaging 1.7 fouls per game in the Premier League this season, and he has a history of getting a lot of yellow cards.
Wanyama has gotten 20 yellow cards in 72 Premier League games over the past 3 seasons with Southampton.  This is a relatively high number, but he only has 1 red card in those 3 seasons.  As long as he avoids leaving Arsenal with 10 men, this would not be a major problem, as it comes with the role of a defensive midfielder.
Wanyama provides the defensive toughness that Arsenal has been somewhat lacking, especially after the injury to Coquelin.  As long as Wanyama is able to maintain his composure he would be a huge positive for Arsenal.